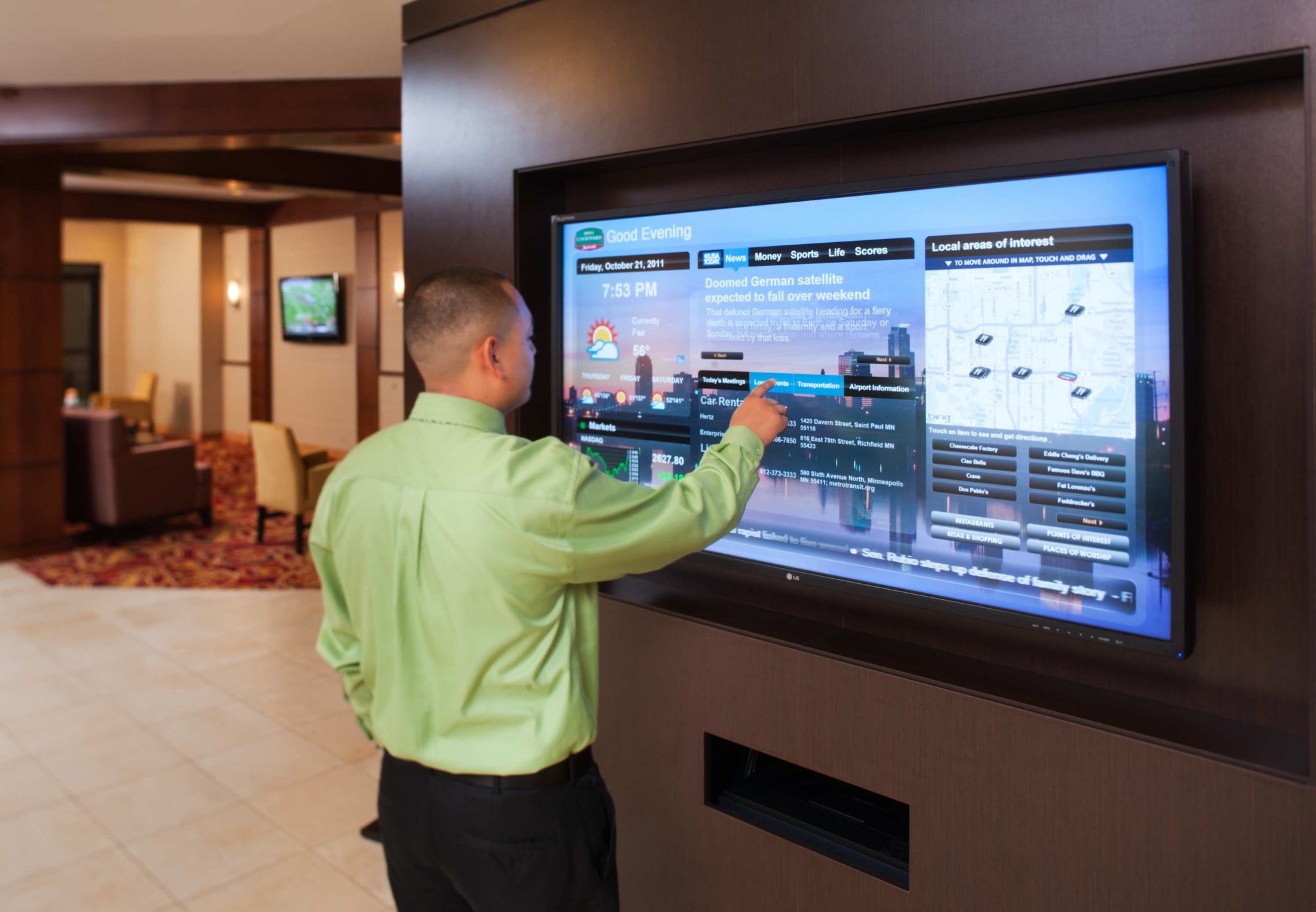 Digital signage software developer Four Winds Interactive (FWI) has completed a large-scale, multi-year project for Courtyard By Marriott, bringing touch screens to lobbies and public areas of its hotels around the world.
The hotelier began a 'brand transformation' in 2007, including a redesign of its lobbies, bistros and other public areas. A central feature of this redesign has been the GoBoard, an interactive screen deployed in strategic locations to serve business travellers during check-in, breakfast and other key moments during their stay.
Each GoBoard provides streaming news, sports scores and hotel food and beverage menus, along with suggestions for nearby restaurants and entertainment options. While this content is tailored to each specific property, the overall format is consistent across 937 hotels in 42 countries. FWI's software provides the 'nerve centre' for this global visual communications system, simplifying the process of managing and customizing content.
"The GoBoard system continues to grow not only in terms of locations, but also in how we use it," explains Callette Nielsen, vice-president (VP) and global brand manager for Courtyard By Marriott. "Flexibility is incredibly important, as the system is a centrepiece for everything from checking your flight status to figuring out transportation to local destinations. FWI has been a great partner in helping us continually tailor it."
"This implementation is a perfect example of how a company can simultaneously enhance customer service, strengthen its brand, drive growth and be bold and creative with its visual communications," says David Levin, president and CEO of FWI. "The way they are using their screens is very attuned to the needs of their guests."