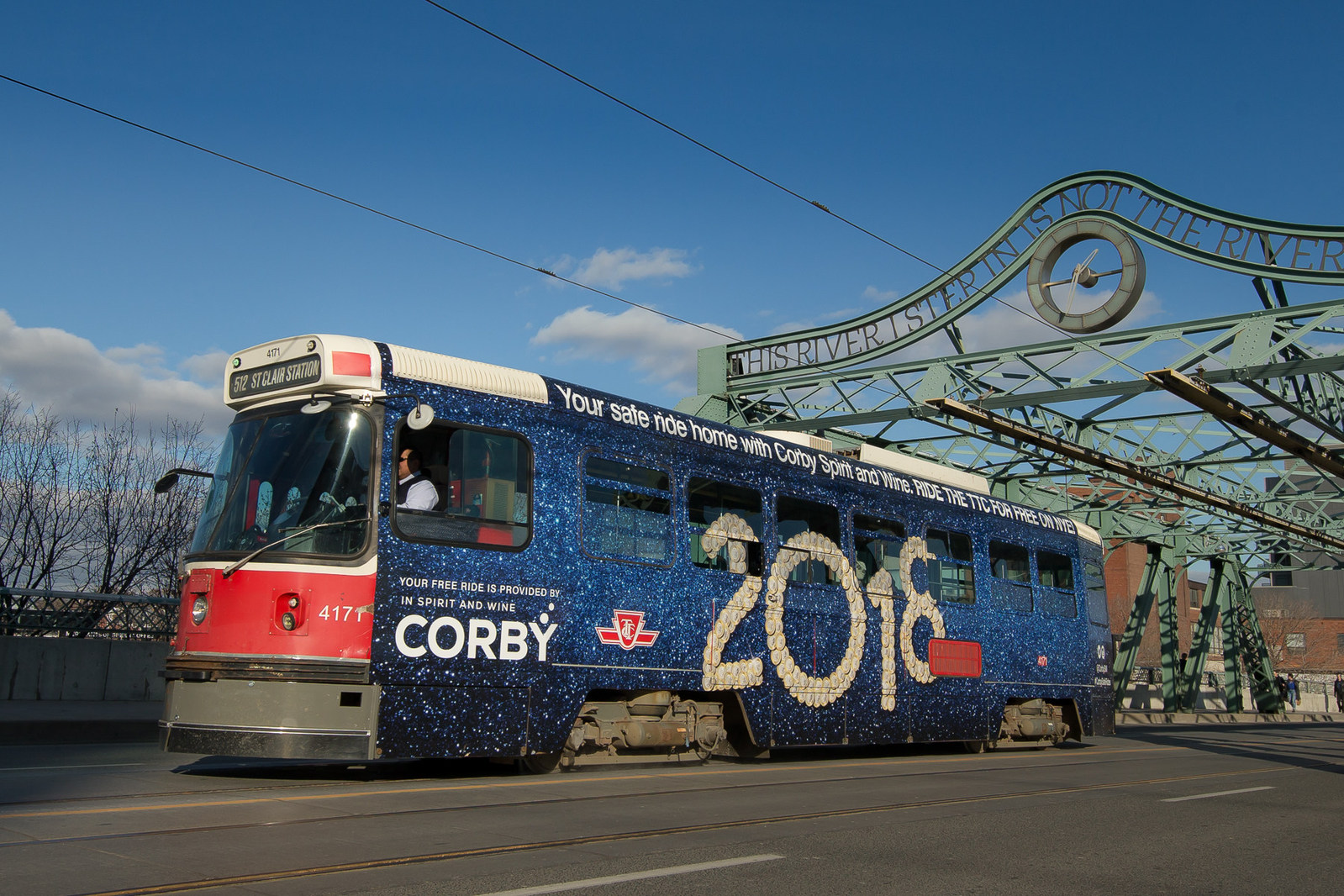 For the fifth year in a row, Corby—a Canadian distributor of spirits and wines—will sponsor the Toronto Transit Commission's (TTC's) entire network on New Year's Eve, so as to provide free rides for passengers.
As part of a multi-week, multi-platform drunk driving awareness campaign, which includes streetcar wraps (example pictured), the annual #CorbySafeRides program will provide free rides on all TTC buses, subways and streetcars from 7 p.m. on Dec. 31, 2017, to 7 a.m. on Jan. 1, 2018. Consumers can also find complimentary TTC tokens on select bottles of Corby products at Liquor Control Board of Ontario (LCBO) stores across the Greater Toronto Area (GTA), which can be used at other times for a free ride.
"This important campaign is part of our commitment to raising awareness about responsible alcohol consumption, not just on New Year's Eve, but all year round," says Patrick O'Driscoll, Corby's president and CEO.