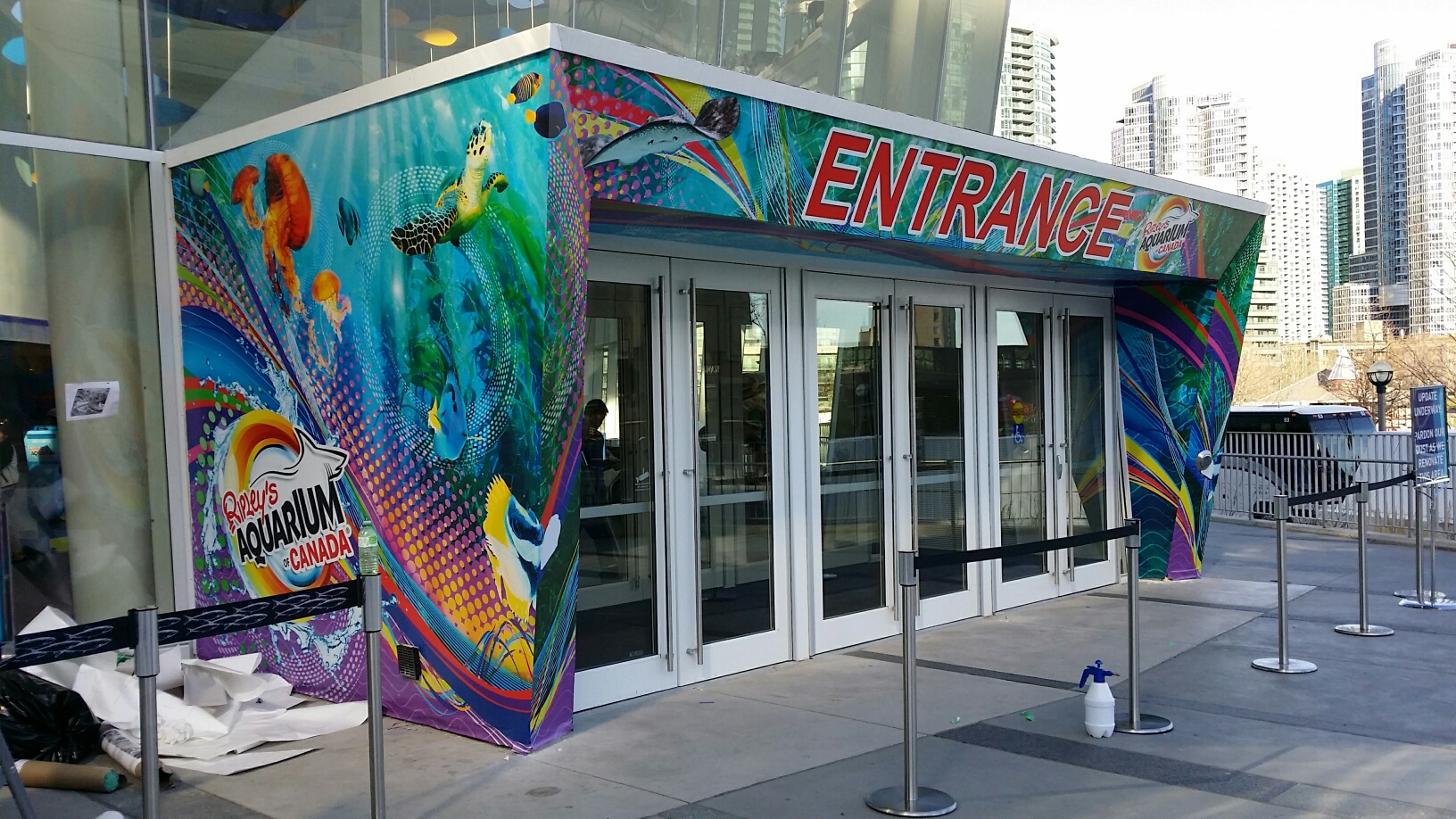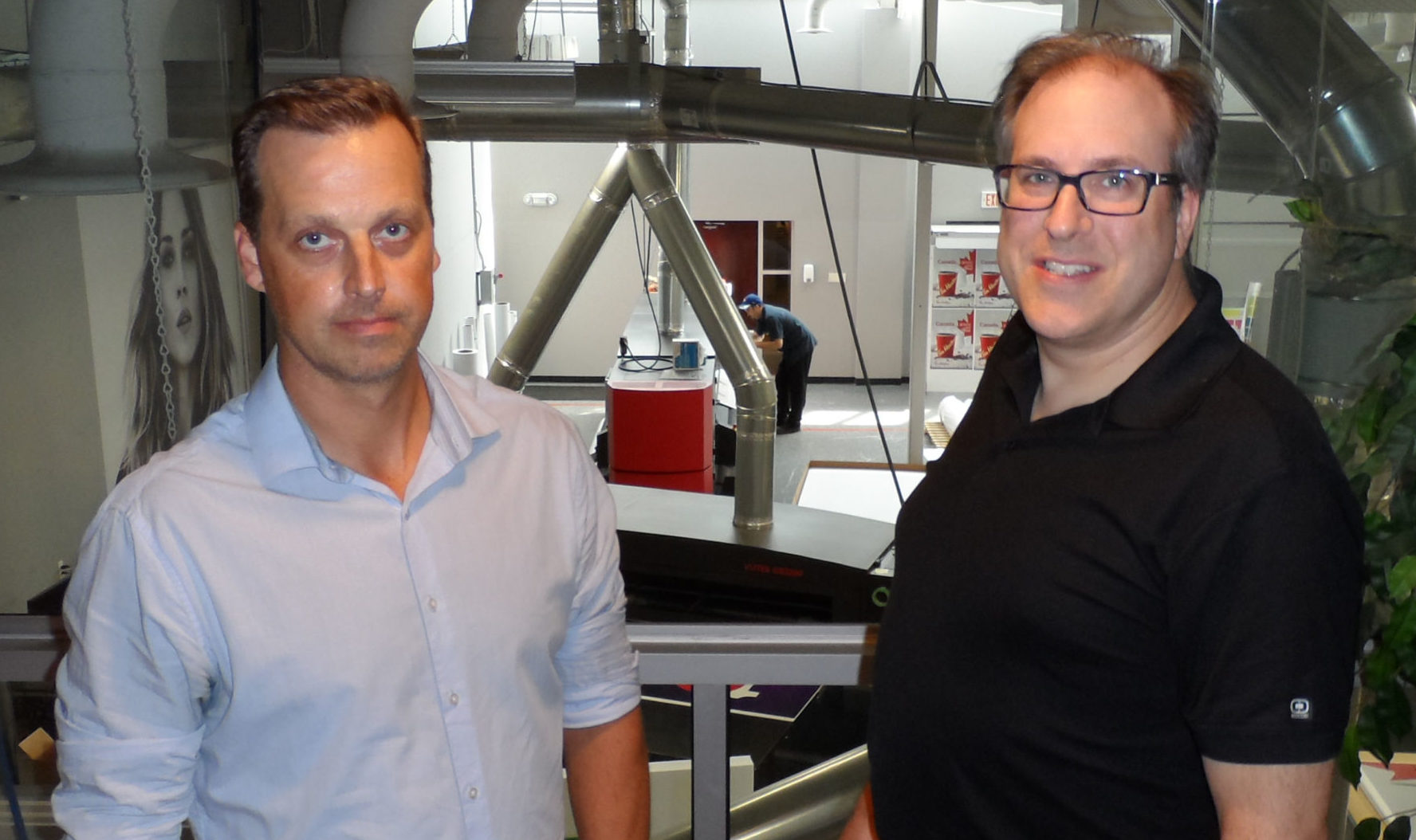 Category 5 Imaging, a printing company in Burlington, Ont., has turned to Esko's Automation Engine workflow server to help eliminate manual prepress operations for producing wide-format graphics for out-of-home (OOH) applications.
Established in 2006, Category 5 is based in a 1,858-m2 (20,000-sf) facility where 30 employees handle creative work, prepress, printing, fulfilment and shipping. Clients include retailers, ad agencies and OOH firms. With many repetitive tasks required to create layout patterns for billboards, pillar wraps and other graphics, the company sought automated software to reduce prep time.
"We wanted more flexibility when outputting our artwork," explains senior prepress technician Dave LePoidevin (pictured below, right). "Automation Engine can customize the workflow any way we want. The junior people in our production department no longer have to worry about template-based details."
"The jobs we produce over and over would take 15 to 20 minutes to manually process," adds general manager (GM) Greg Priede (left). "We were able to reduce that to about a minute per job."
Irregular tiles can also be defined for special applications (example pictured, top).