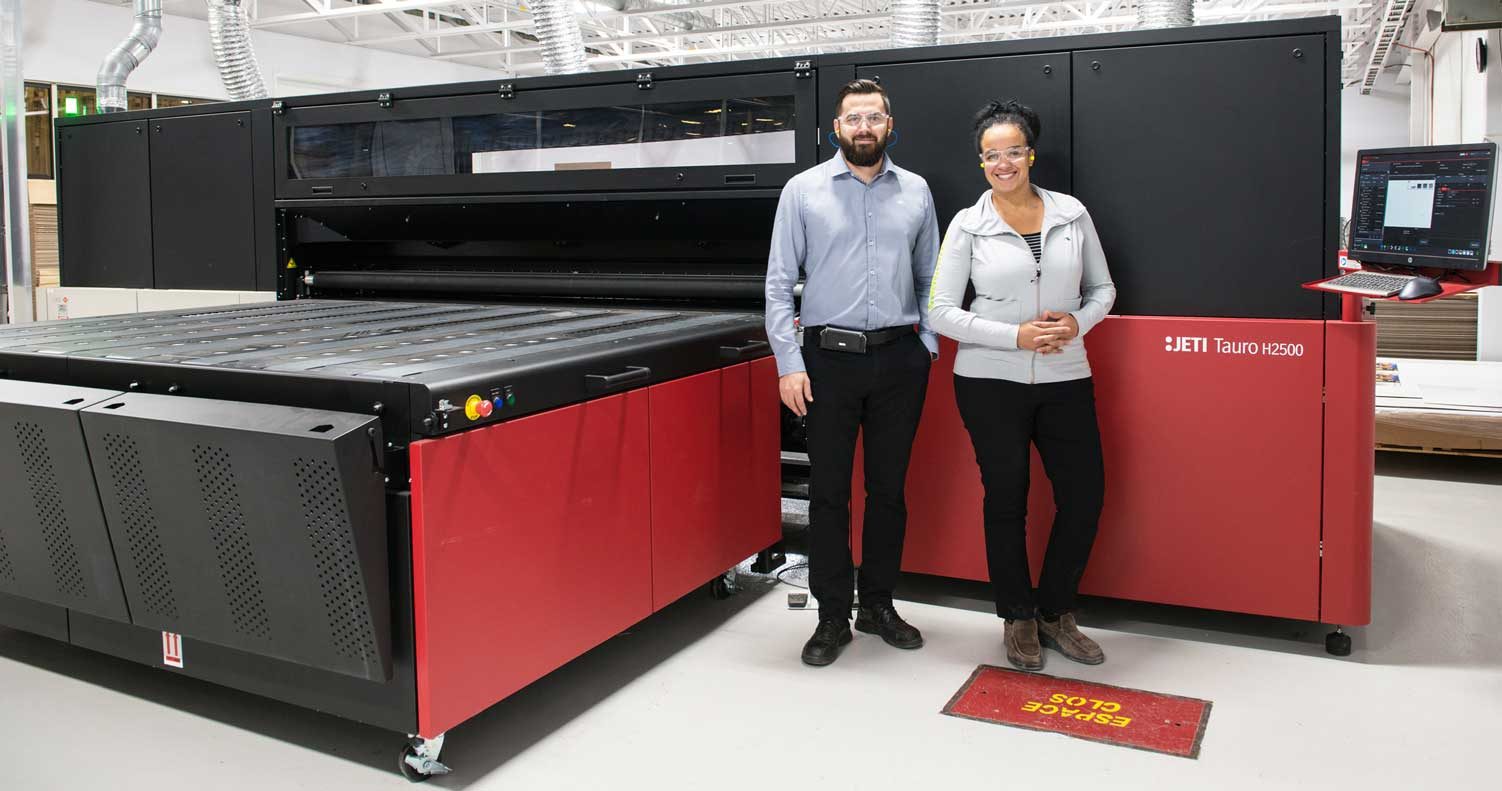 A Cascades facility in Victoriaville, Que, which converts and produces packaging and tissue products with mostly recycled fibres, has installed a Jeti Tauro H2500 ultraviolet-curing (UV-curing) inkjet printer, which was manufactured by Agfa Graphics in Mississauga, Ont.
The 2.5-m (8.2-ft) wide six-colour 'hybrid' press—pictured with plant manager Jean-Philippe Maurais, left, and production manager Pia-Maria Dorcal, right—combines an integrated roll-to-roll (RTR) system for flexible media and an automatic board feeder (ABF) for rigid substrates. The latter will be used to print on Cascades' corrugated cardboard for boxes and a variety of other multi-board products. The machine can process up to four stacks automatically and print up to four boards in parallel.
Founded in 1964, Cascades now has 11,000 employees at nearly 90 production facilities across North America and Europe. Its clients are mainly in the printing, binding, manufacturing, construction, renovation and transportation industries.