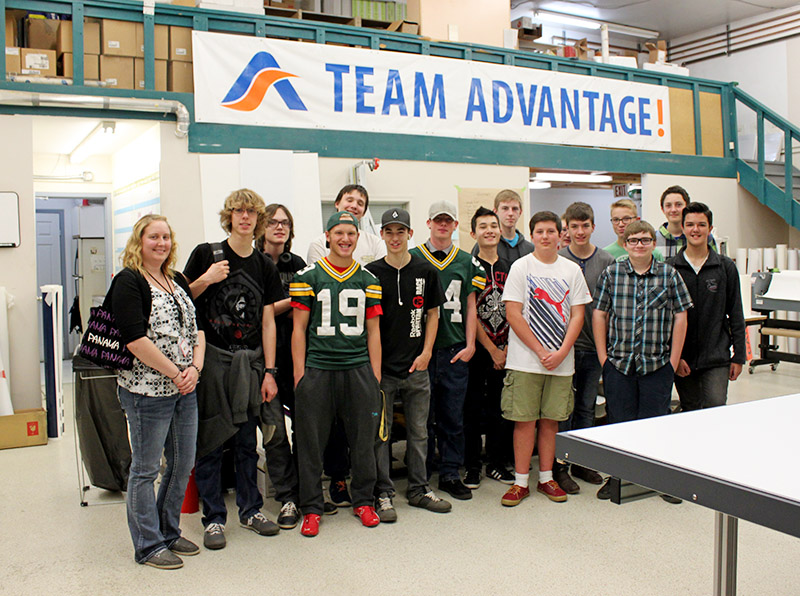 The International Sign Association's (ISA's) third annual Sign Manufacturing Day, which took place on October 2, drew much greater Canadian involvement than previous years, with seven companies taking part instead of one.
In 2013 and 2014, the only Canadian company to participate was Mattatall Signs in Dartmouth, N.S. This year, it was joined coast-to-coast by Colortec Creative Print Solutions (pictured left, bottom) in Burnaby, B.C., Advantage Signs (pictured left, top) in Fort Saskatchewan, Alta., Sleek Advertising in Regina, Pride Signs in Cambridge, Ont., Enseignes Plus in Châteauguay, Que., and Hanson Signs in Moncton, N.B.
During Sign Manufacturing Day, participating companies open their facilities to students and community members to showcase the importance of manufacturing to local economies, as well as job opportunities within the industry.