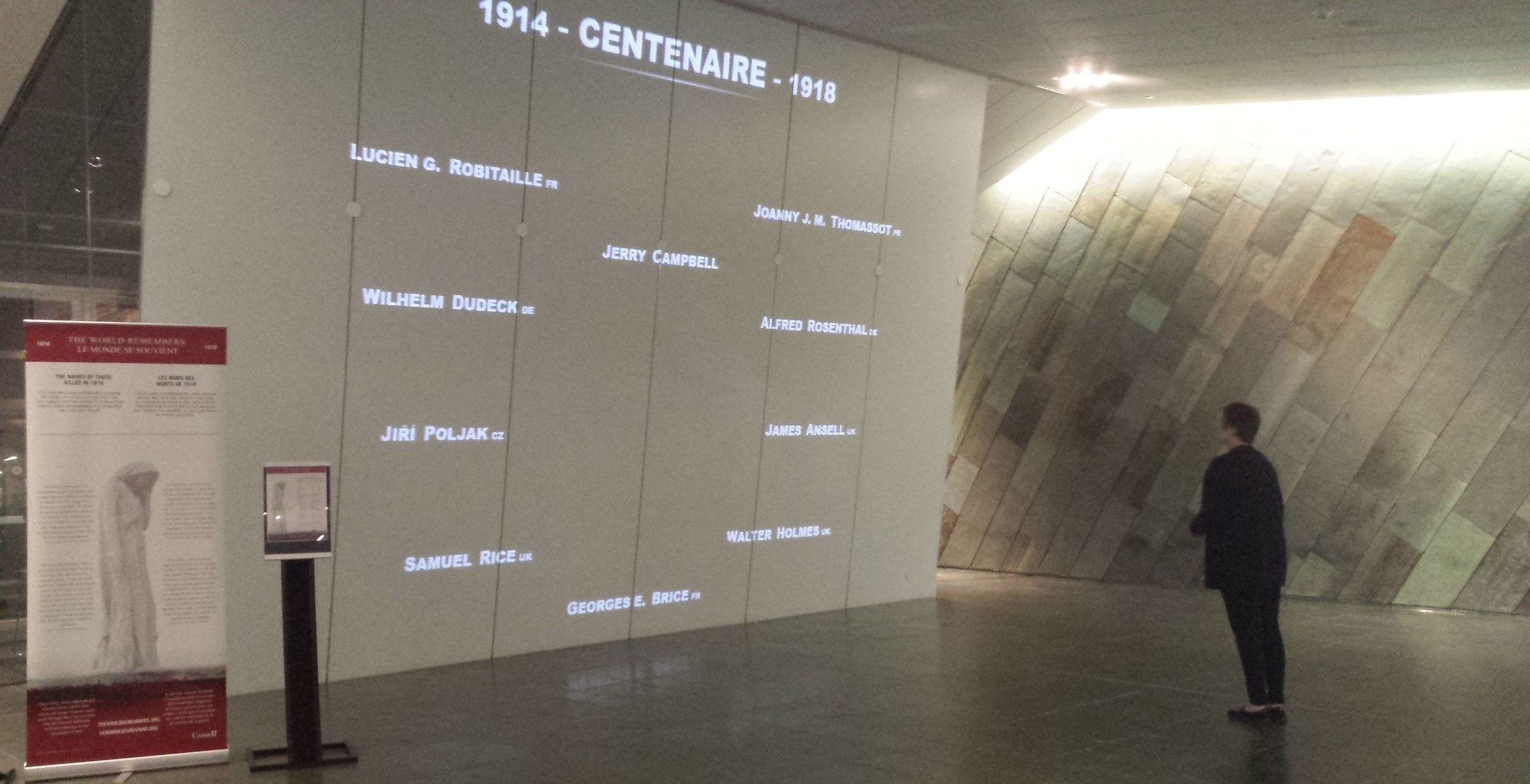 The Canadian War Museum in Ottawa is commemorating the centenary of the First World War by digitally projecting the names of 600,000 of its victims, highlighting the extraordinary human cost of the conflict.
The exhibit is the latest component if The World Remembers, a multi-year, international project, with 60 institutions across Canada and around the globe commemorating millions of soldiers, nurses and other military personnel who were killed during the war.
"The unprecedented loss of life during the First World War devastated nations, communities and families," says Stephen Quick, the museum's director general. "Death on this scale is difficult to imagine, but the projection of individual names provides another way for visitors to see and understand these losses from a personal perspective."
The 44-day exhibit, which was launched in late September, will culminate with the projection of the last name at sunset on Remembrance Day, November 11.