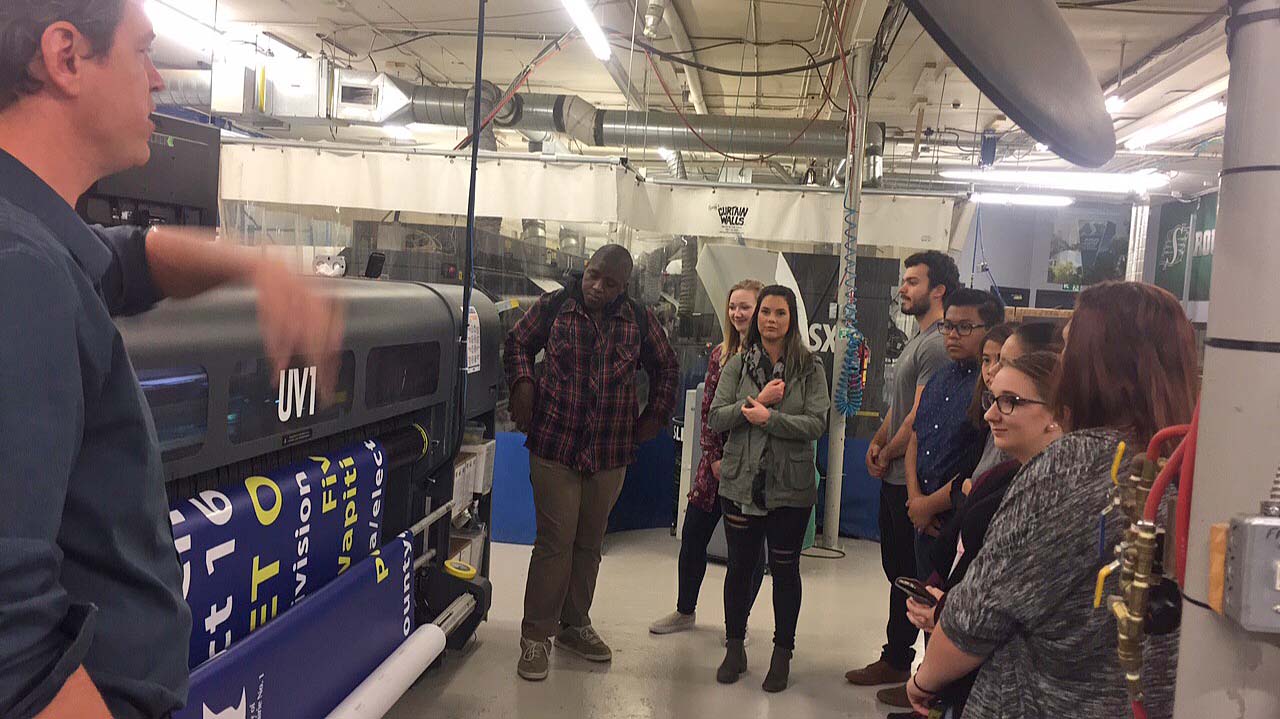 More than 60 companies across North America are participating in this year's fifth annual Sign Manufacturing Day, including 16 in Canada, up from just seven in 2016, according to the International Sign Association (ISA) and the Sign Association of Canada (SAC).
Each year in early October, Sign Manufacturing Day provides an opportunity for students to visit and tour signmaking facilities, with the hope of inspiring them to join the industry themselves in the future.
"We've had more than 40 students from Saskatchewan Polytechnic's graphic communications course visit us and we've hired eight of them in the past three years," says Carl Weger, president and CEO of Regina-based Sleek Signs. "We will have another 15-plus this year from the University of Regina."
Most of the participating companies offered their tours this year on Oct. 6, while others—including Sleek Signs—have chosen other dates to avoid scheduling conflicts. The goal of the program, which is sponsored by ISA in conjunction with the National Association of Manufacturers (NAM), is to address the sign industry's pressing issue of recruiting the next generation of workers.
"The overwhelming response to Sign Manufacturing Day 2017 is a testament to the need for workers," says Alison Kent, ISA's director of workforce development and education. "Over the past five years, sign companies have successfully used this event to build relationships with local high schools, community colleges and technical schools and to hire skilled workers to help grow their business. And this year, for the first time, schools also reached out to ISA to ask about participating companies in their areas."
Besides Sleek Signs in Regina, Canadian companies that were scheduled to take part this year include Pattison Sign Group of Penticton, B.C., Scott Paragon Signs of Cranbrook, B.C., Blanchett Neon and Skyline Sign Services of Edmonton, Pride Signs of Cambridge, Ont., Media Resources of Oakville, Ont., Twilight Signs & Neon of Bolton, Ont., Spectra Advertising of Concord, Ont., Enseignes Plus of Châteauguay, Que., Montreal Neon Signs of Laval, Que., Enseignes Geneau Signs and Hanson Signs of Moncton, N.B., and Day Nite Neon Signs and Mattatall Signs of Dartmouth, N.S.
All participating companies receive a 'toolkit' that helps them connect with nearby educators and showcase the diverse careers available in the sign industry. For more information, visit www.signs.org/mfgday.