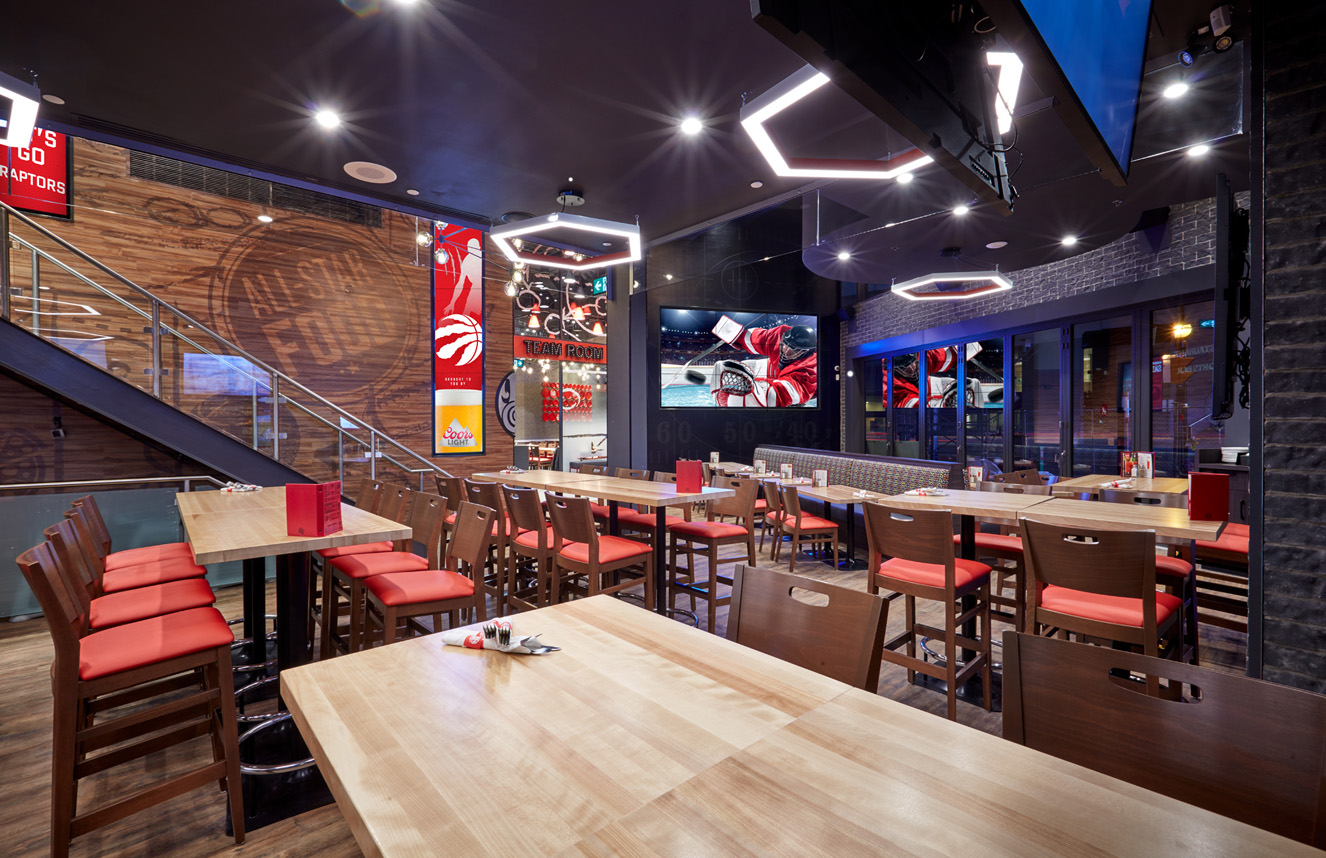 Canadian digital signage projects picked up more than one-third of the 2018 Apex Awards—10 out of a total of 27—at a special ceremony during last month's Digital Signage Expo (DSE) in Las Vegas, Nev.
The 14th annual awards were handed out at the Renaissance Hotel's ballroom. Toronto-based Shikatani Lacroix Design picked up gold in the food and beverage category for its work on a flagship Boston Pizza restaurant (pictured; see video #1), while Forge Media + Design won gold in education and health care for its Holodomor 'mobile classroom' (see video #2).
Vancouver-based Colours and Shapes Design's projection mapping show, Uninterrupted (see video #3), won gold in public spaces and bronze in immersive environments. Another Vancouver-based projection mapping company, Go2 Productions, won silver in immersive environments for its Mirage at Metropolis project (see video #4).  Icon Media of Markham, Ont., won gold in retail for the Fume Scent Lounge (see video #5) at Toronto's Yorkdale Shopping Centre, while Montreal-based Stingray Business won bronze in the same category for its work with Sports Experts (see video #6).
Toronto-based Eventscape won gold in transportation for its passenger information zone at Pearson International Airport, while Cineplex Digital Media (CDM) won bronze in the business and government services category with a Scotiabank video wall (see video #7) and silver in public spaces for a Cars 3 touch-screen campaign (see video #8).