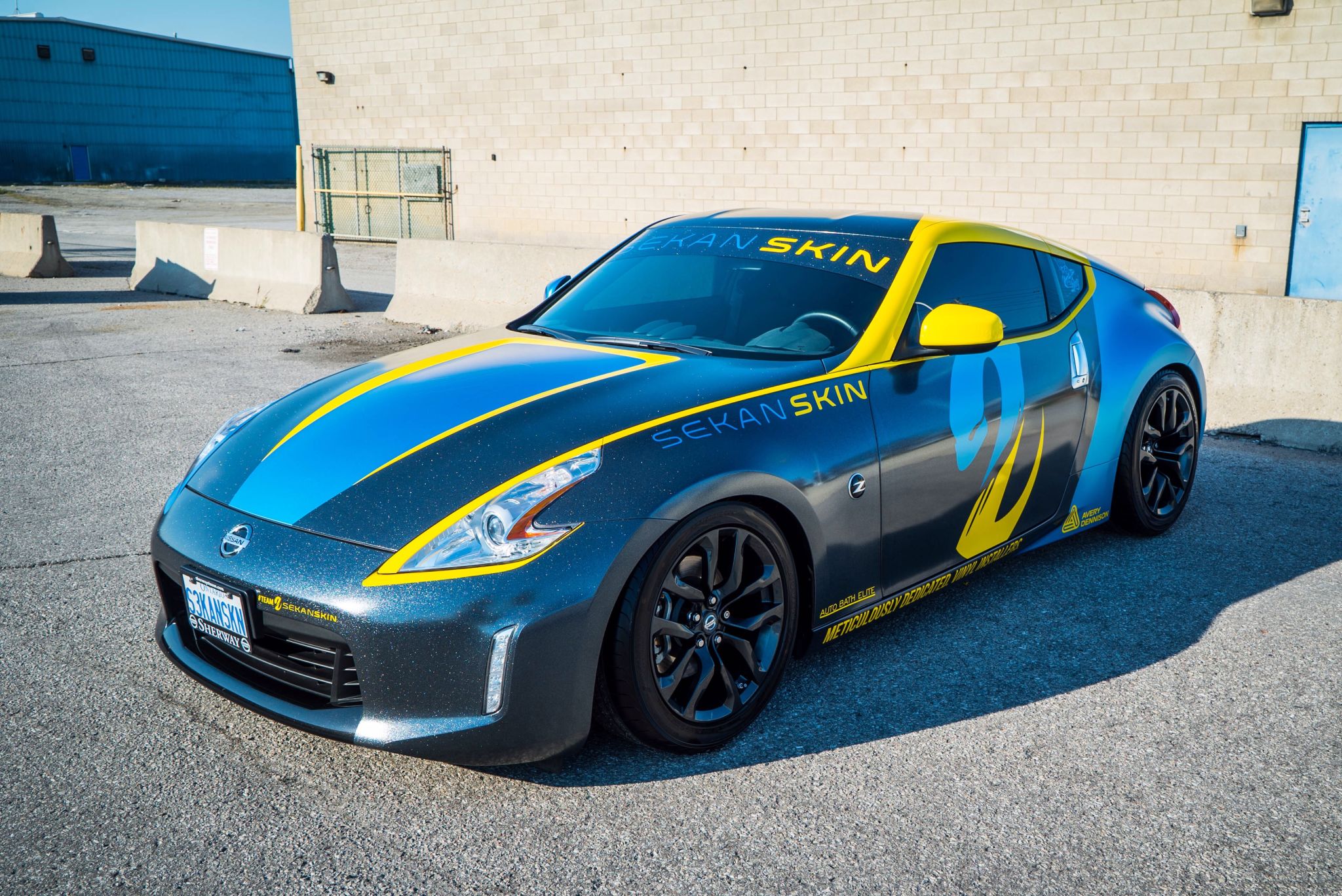 Sekanskin, a vehicle graphics installation business in Mississauga, Ont., has been named Canada's regional champion in Avery Dennison Graphics Solutions' 2015 Wrap Like A King Challenge.
For its competition entry, Sekanskin wrapped a 2016 Nissan 370Z sports car (pictured) with Avery's Milky Way, Satin Pearl Cielo Blue and Gloss Yellow films. A panel of international industry judges considered 173 submissions before choosing seven regional winners, who will go on to compete for the ultimate 'king of the wrap world' title at the automotive industry's 2015 Specialty Equipment Market Association (SEMA) Show next month in Las Vegas, Nev.
All entries were evaluated based on 'visual transformation' criteria (i.e. before and after photos), quality of installation, skill level, overall look, appeal and uniqueness of design.
"Avery Dennison is proud of all of the installers who entered Wrap Like a King 2015," says Roxanne McSpadden, the company's marketing director for North America. "The entries surpassed our expectations with their unique, creative use of our products."
Each of the top regional installers, including Sekanskin, wins an initial prize package that includes a three-night stay in Las Vegas for the SEMA Show, a regional wrap king trophy, a wrap class of their choice, $500 U.S. cash, competition swag, a meet-and-greet autograph session with Ryan Friedlinghaus of West Coast Customs—whose wraps are regularly featured on TV—and marketing support from Avery Dennison.
The ultimate winner at the SEMA Show will win an additional $500 U.S. cash, a 'king of the wrap world' trophy and nearly $1,000 U.S. worth of marketing support. Meanwhile, other graphic installers can still enter to win a fan prize package—including competition swag and signed West Coast Customs merchandise—by using the hashtag #WrapLikeAKing on Instagram through November 7.