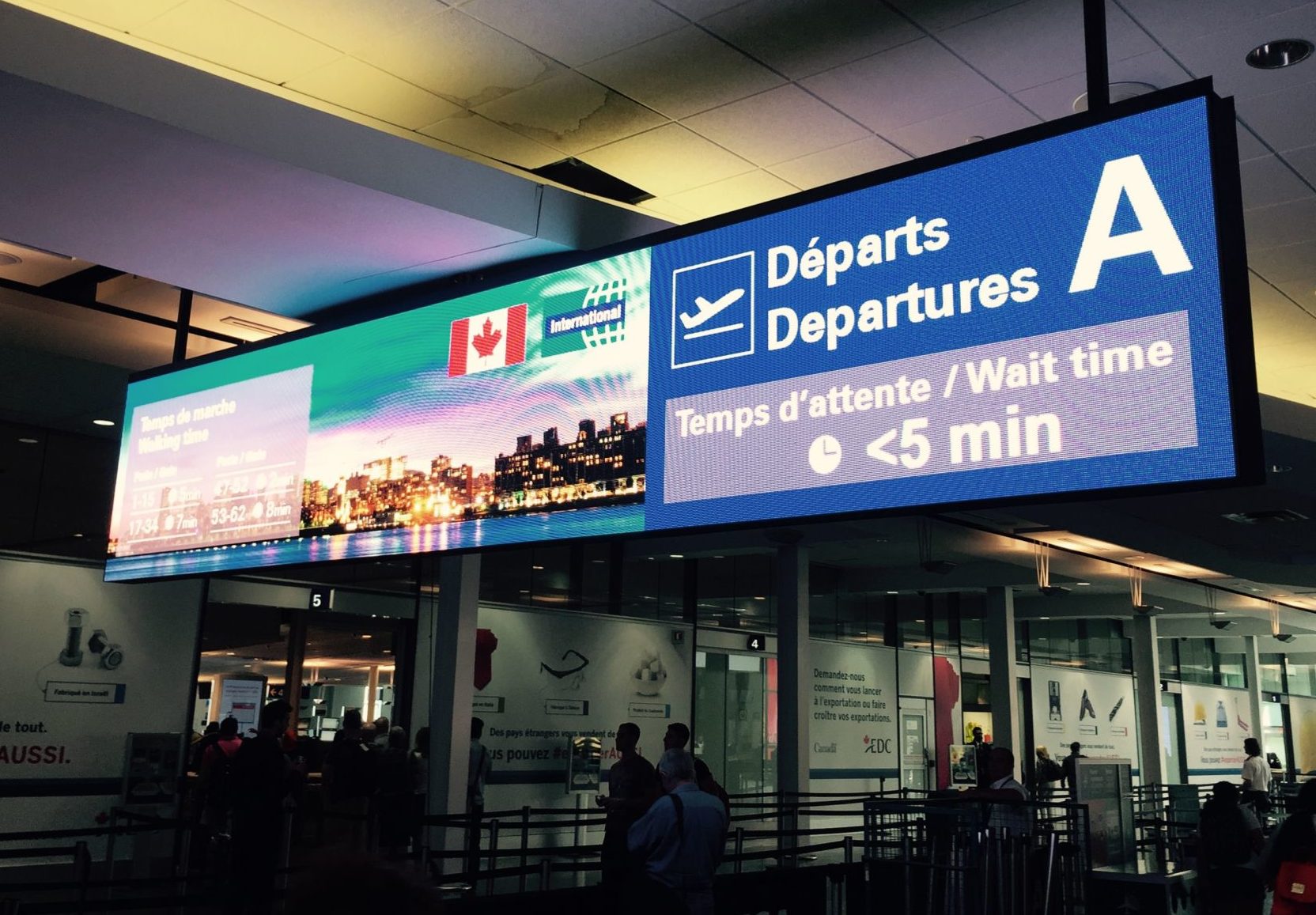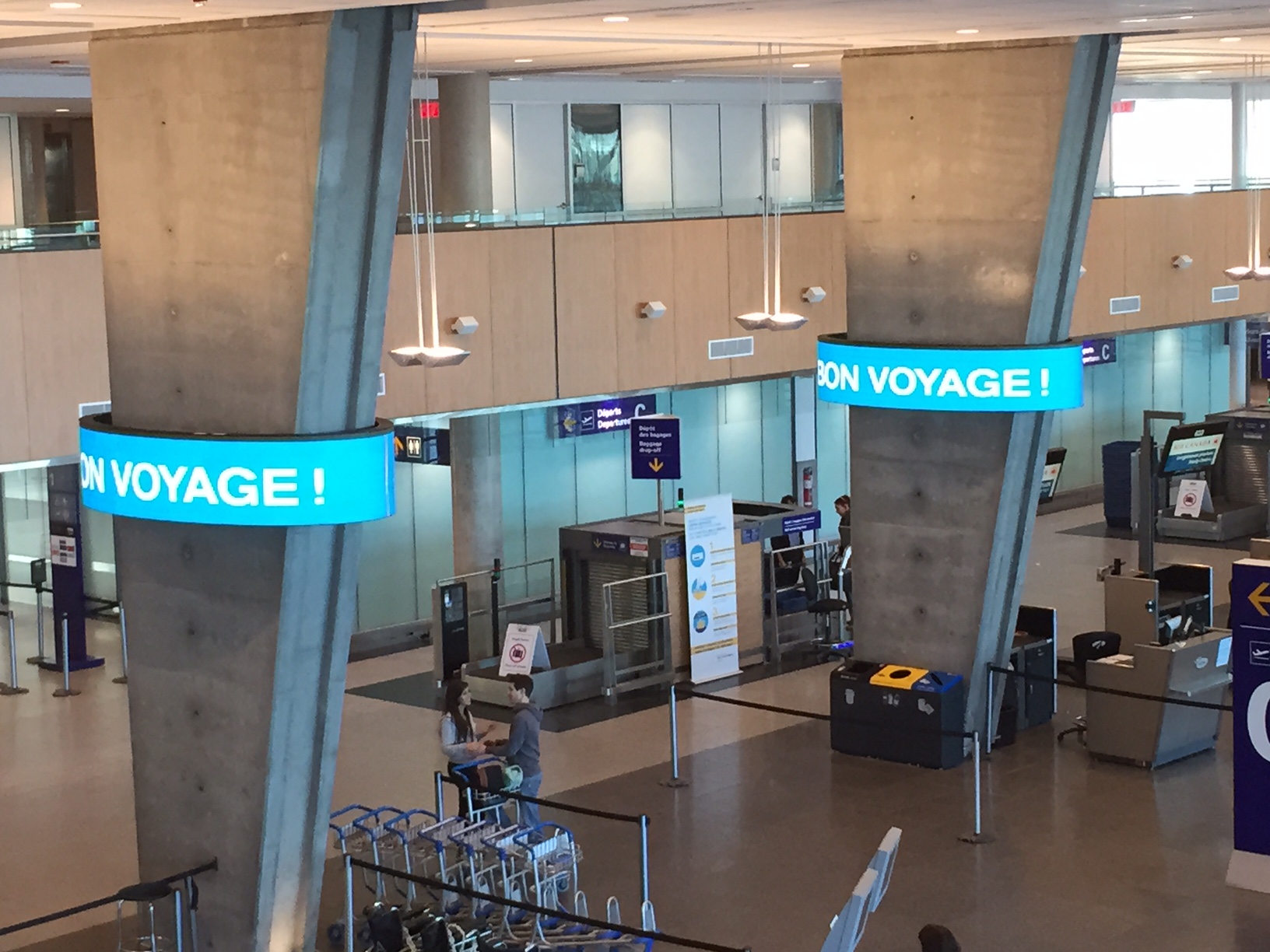 NanoLumens, which manufactures light-emitting diode (LED) arrays in a variety of sizes, shapes and curvatures, has installed 10 displays at Montreal's Pierre Elliott Trudeau International Airport, Toronto's Pearson International Airport and Vancouver International Airport.
The first, a double-sided 6 x 1.2-m (20 x 4-ft) display, was hung from the ceiling at the domestic and international departure gate at the Montreal airport in December 2014 (pictured, top left). It was followed four months later by two new 360-degree 'halo' displays at the U.S. transborder departure gate (pictured, top right), each measuring 7.3 x 0.6 m (24 x 2 ft).
"The 360-degree displays transform unadorned building columns into eye-catching attractions," says Almir DeCarvahlo, NanoLumens' vice-president (VP) of sales.
Next, when Vancouver International's existing 10-mm (0.4-in.) pixel pitch displays began to show their age, the Vancouver Airport Authority (VAA) followed Montreal's example. Two new 2.5-mm (0.1-in.) pixel pitch displays (example pictured, bottom left) were added to the international arrival customs terminal and the U.S. transborder departure area, measuring 9.8 x 2.7 m (32 x 9 ft) and 6.7 x 3.7 m (22 x 12 ft), respectively.
"VAA was very conscious about how an LED board should look, with a slender, minimalistic design and edge-to-edge, bezel-free ultra-high-definition (UHD) images," says DeCarvahlo.
Finally, in December 2016, a flower-shaped passenger information centre (pictured, bottom right) was installed in Toronto's Terminal 1, featuring four LED-lit, translucent 'petals' arching up and out from the centre, each outfitted with a curved 1.8 x 3.7-m (6 x 12-ft) NanoLumens display with 5.4-mm (0.2-in.) pixel pitch. Beneath the petals, a 360-degree halo display with 4-mm (0.16-in.) pixel pitch, measuring 26 ft (7.9 m) in circumference.
Integrated by Gridcast Media—recently rebranded as Icon Media—in Markham, Ont., and built by Toronto-based Eventscape, the entire flower structure went on to win bronze in the transportation category of the Apex Awards at the 2017 Digital Signage Expo (DSE).
"Bright, easy-to-read information displays make navigation simpler for passengers and improve the esthetics of large, busy spaces," says DeCarvahlo, "and designers and planners can visualize artful technology installations that provide inspiration alongside information."