Canada Post retrofits digital signage for greater security
October 19, 2017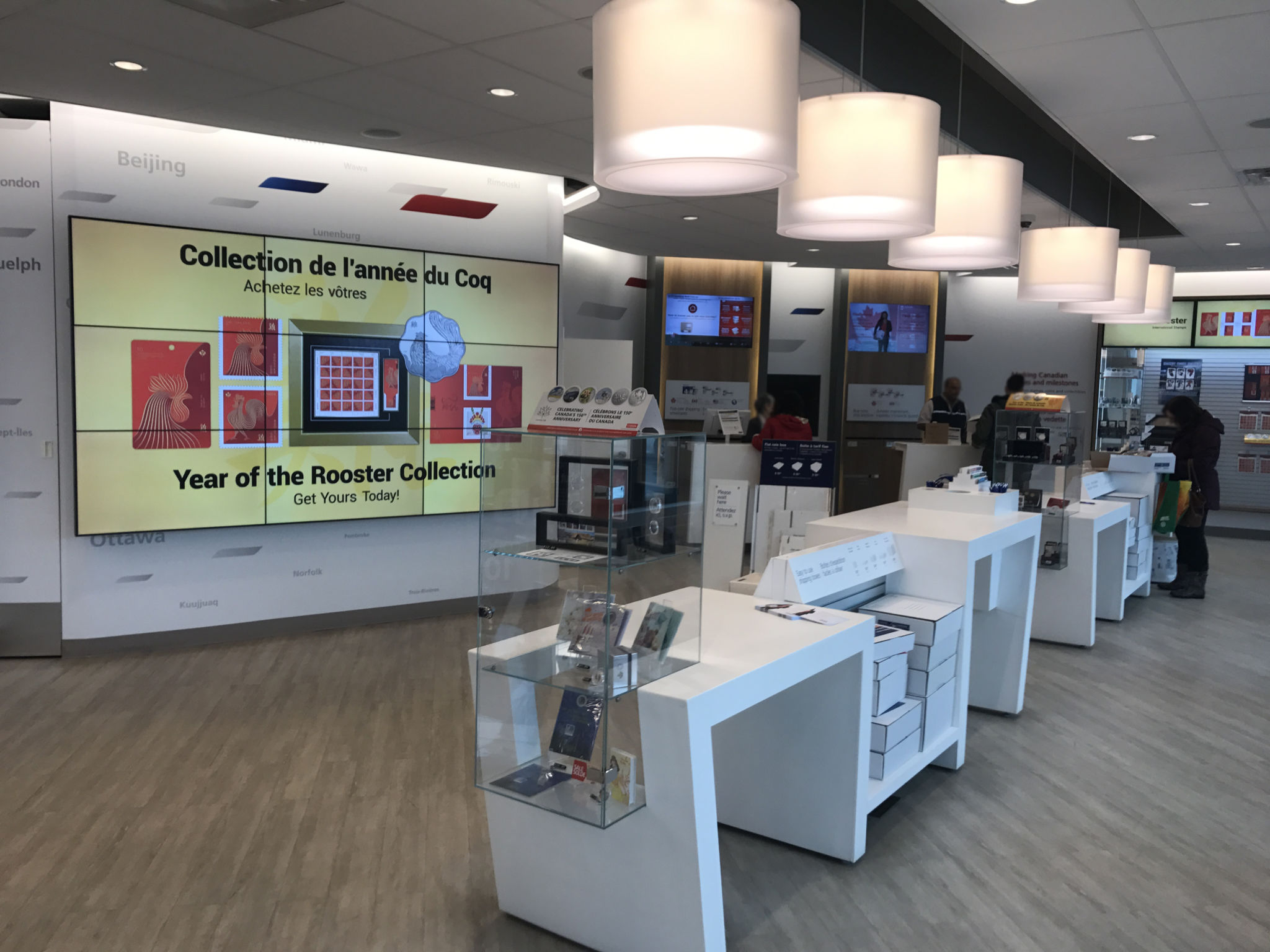 [1]Toronto-based software developer L Squared was named Canada Post's national digital signage vendor earlier this year and has since deployed individual displays and video walls at more than 400 retail locations across the country, including several new concept stores.
Canada Post first implemented digital signage in hundreds of its retail locations in the early 2000s, but that legacy system was not able to meet the Crown corporation's changing requirements without major functional upgrades, particularly in terms of information technology (IT) security protocols. To support a private cloud-based structure with encrypted protocols, a new, reliable and financially viable retrofit project was needed.
After reviewing several proposals, Canada Post chose to upgrade its digital signage network with new media players, pre-installed with L Squared's Hub software, while keeping the more expensive display screens wherever possible. It also set up a new IT architecture with a private cloud configuration, where computers within the digital signage network are connected through a firewall, protecting both inbound and outbound data traffic.
The current contract represents a strategic partnership between L Squared and Innovapost, Canada Post's IT shared services provider. They have integrated Hub with Microsoft's Azure cloud computing platform and Internet of Things (IoT) technology.
"Digital signage is an important component of our in-store marketing program, especially in our new concept stores," says Heather Norton, Canada Post's manager of retail, referring to locations designed to serve increasing numbers of e-commerce customers picking up parcels. "We are excited about the options available to us through L Squared."
Endnotes:
[Image]: https://www.signmedia.ca/wp-content/uploads/2017/10/cpost2.jpg
Source URL: https://www.signmedia.ca/canada-post-retrofits-digital-signage-greater-security/
---