By Peter Saunders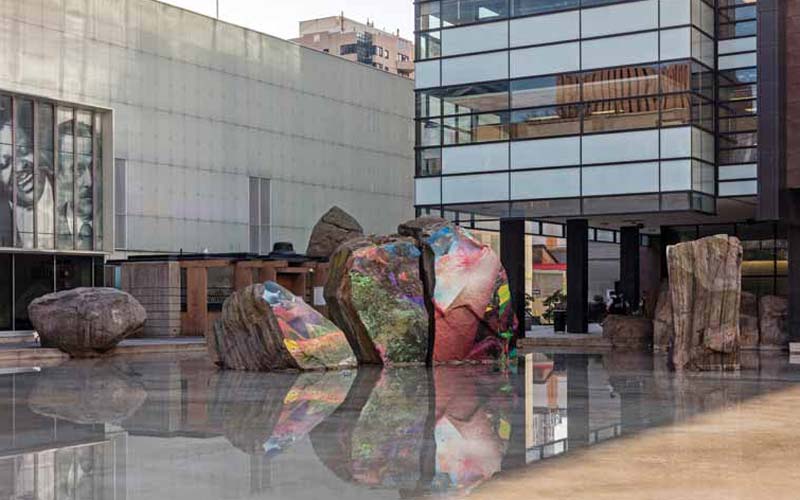 Each May, an increasingly wide variety of digitally printed wide-format graphics are installed in public spaces throughout Toronto to help expand the reach and visibility of the city's annual Scotiabank Contact Photography Festival from indoor galleries to outdoor environments.
With this year's edition of the festival, for example, lens-based works by emerging artists, photographers, and photojournalists were wrapped on everything from the Gardiner Expressway's pillars to Ryerson University's sidewalks and boulders. In fact, the festival's 20 primary exhibitions—including collaborations with major museums, galleries, and artist-run centres—were nearly matched in number by 15 public installations.
"As the festival continues to expand its scope with new public art commissions, an array of exceptional work is presented throughout Toronto," says Darcy Killeen, Contact's executive director.
A site-specific approach
The festival has reached public spaces for the past 15 of its 22 years in existence, to the point where such applications have become a distinctive facet of the event's overall identity.
"Public displays are an important and unique portion of the festival," says Killeen. "The idea behind them is just part of our nature as a grassroots organization. Not everyone goes to art galleries, after all."
Each year, in preparation for the festival, Killeen and his team commission and curate specific photographers' artwork with specific areas of the city in mind.
"A public installation has to have relevance and meaning to its location," he says. "This year, for example, we commissioned massive wrap graphics of canoes for pillars along the Bentway, a new public trail under the Gardiner Expressway. They actually stayed up all summer, as part of an ongoing effort to beautify what was previously an ugly and industrial space, but they also paid tribute to the area's earlier history as an important Indigenous trade route."
Titled 'A Forest of Canoes,' the series of photos by Dana Claxton were printed by Beyond Digital Imaging (BDI), one of the festival's ongoing sponsors, in Markham, Ont., on Envision 480 film from 3M Canada, another sponsor. Each graphic measured approximately 1.7 x 4.9 m (5.5 x 16 ft) and was wrapped around the curvature of each pillar.