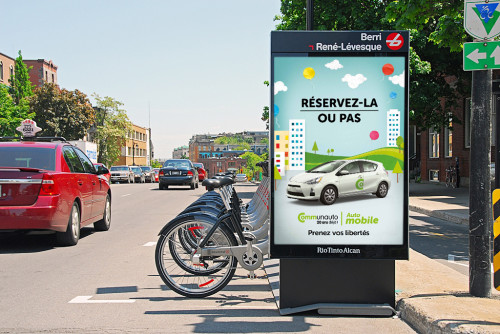 In Montreal, Astral Out of Home has renewed its agreement to manage the Bixi bike-sharing system's network of out-of-home (OOH) advertising faces—which have increased from 240 to 420—for the next five years.
With street-level integration into high-traffic areas of Montreal, Bixi's ad units are widely viewed not only by the system's users, but also by pedestrians and drivers.
"By nearly doubling Bixi's ad faces, we provide an unparalleled OOH offering downtown and in several key boroughs," says Luc Beaulieu, Astral's vice-president (VP) of real estate and street furniture for Quebec.
"We are very pleased to maintain this partnership," says Marie Élaine Farley, chair of Bixi Montreal. "Astral plays a key role in our service's success."