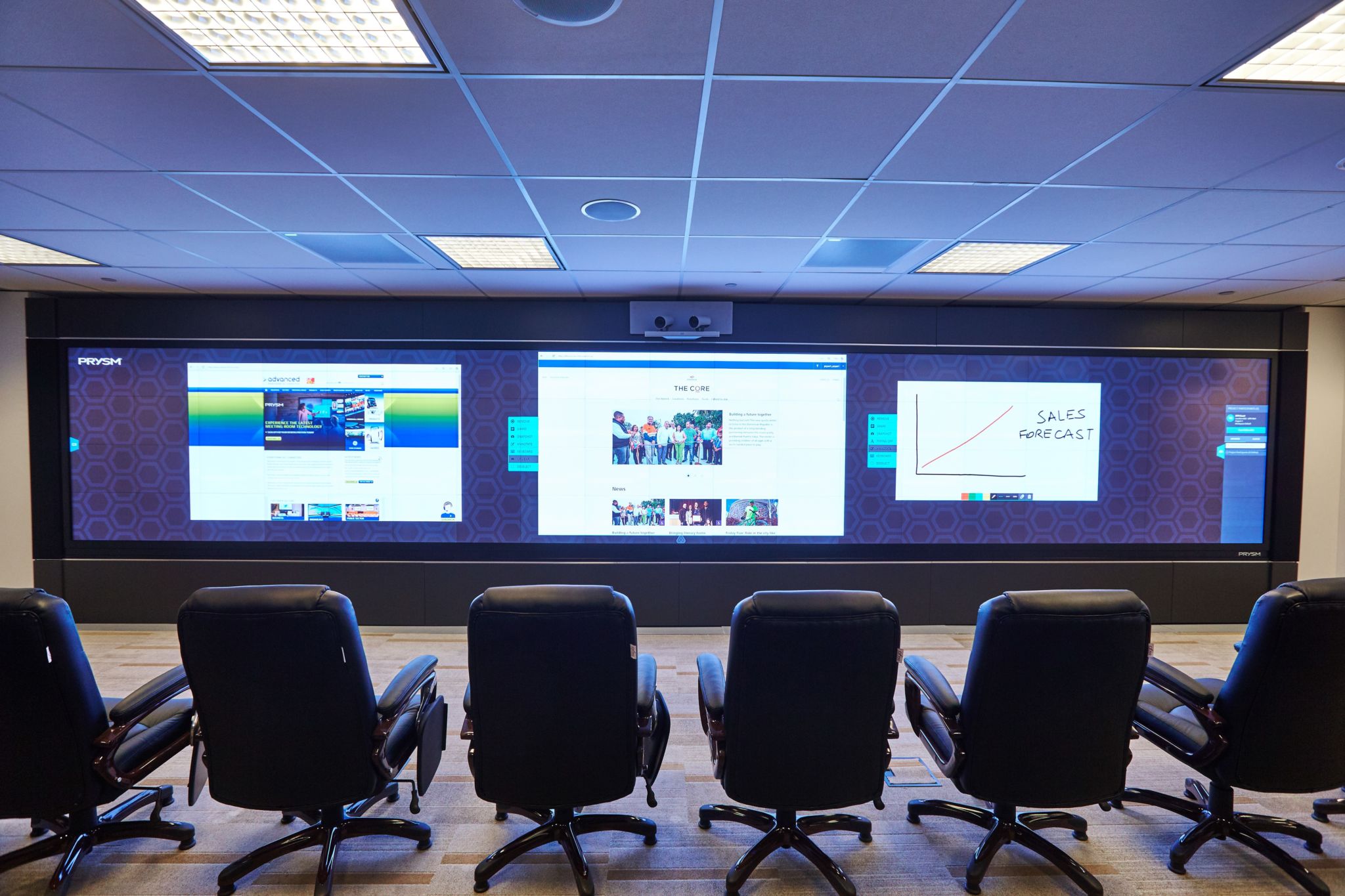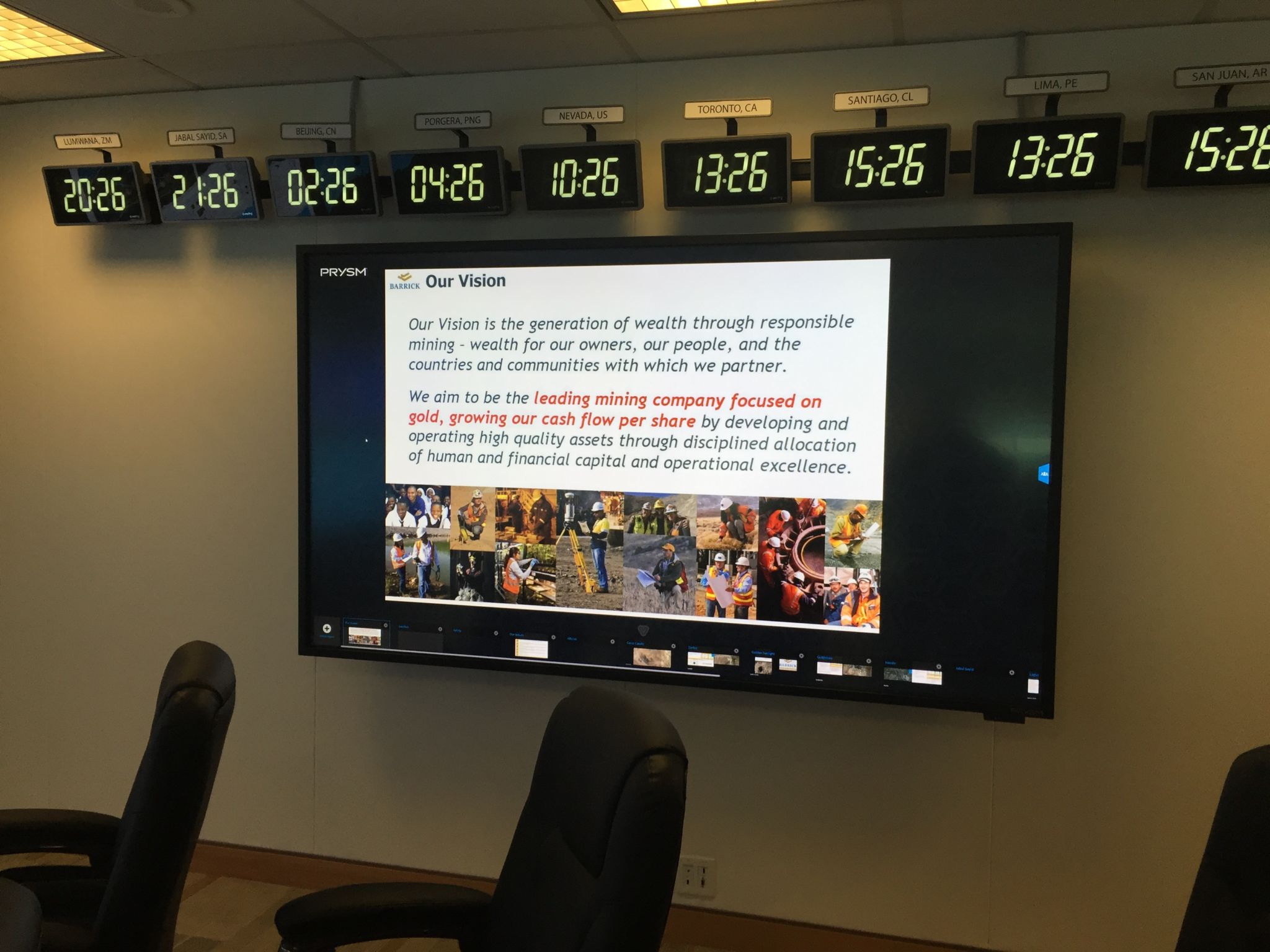 Advanced, a digital signage integrator headquartered in Mississauga, Ont., has designed and installed a Prysm Visual Workplace display system for Barrick, a global mining company headquartered in Toronto.
The system streamlines remote communication and content sharing for the company's weekly video conferencing meetings, which involve 40 senior executives and miners stationed around the world. Advanced installed an interactive 10.4 x 1.5-m (34 x 5-ft) video wall (pictured, top, left), comprising 76 Prysm tiles, at the front of a newly built conference room, with a custom 'skin' to match the surrounding decor.
"We built the wraparound frame around the main display to make it appear as if the screen belongs in the wall," explains Kevin Linton, Advanced's vice-president (VP) of engineering. "Plus, it houses all of the equipment."
The company also wall-mounted a 2.1-m (84-in.) ultra-high-definition (UHD) '4K' Prysm liquid crystal display (LCD) at the side of the room for breakout sessions (pictured, top. right).