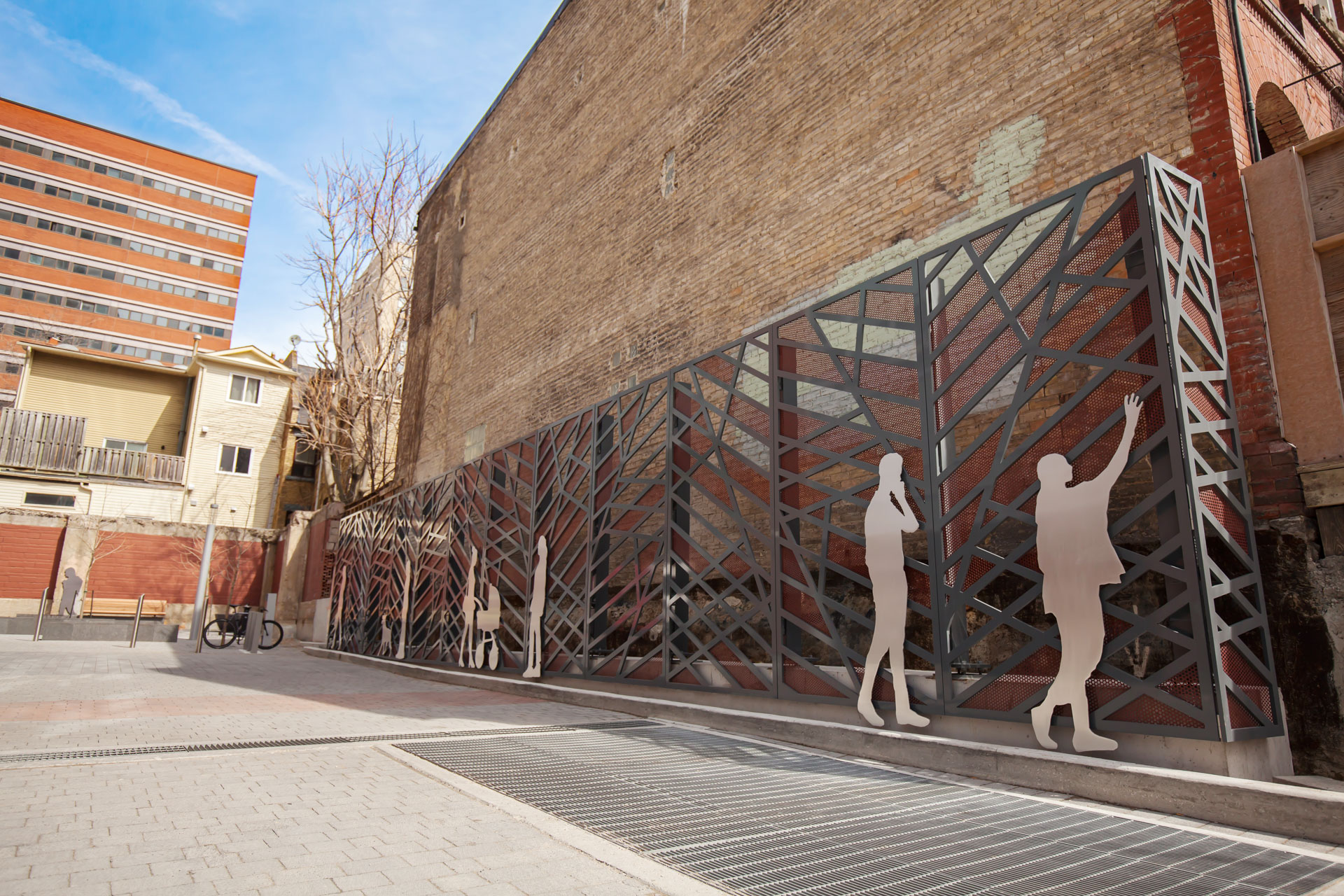 Eventscape recently engineered, fabricated and installed an 18.3 x 3-m (60 x 10-ft) public art feature wall as part of the landscape for a new condominium construction project on Toronto's Church Street.
Conceived by Nak Design Group as a screen for the Menkes development at 365 Church Street, the feature wall combines and layers perforated metal with an aluminum pattern and silhouettes of people and their pets. Eventscape used a waterjet to cut each of 14 aluminum panels to 1.5 x 3 m (5 x 10 ft). The brushed aluminum figures were powdercoated with a clear anti-graffiti coating and attached with vandal-resistant hardware.
A tele-handler positioned the panels in place and post base plates were welded on-site. Obscuring an old brick wall, the artwork proved popular, with residents taking selfies almost immediately after it was installed.