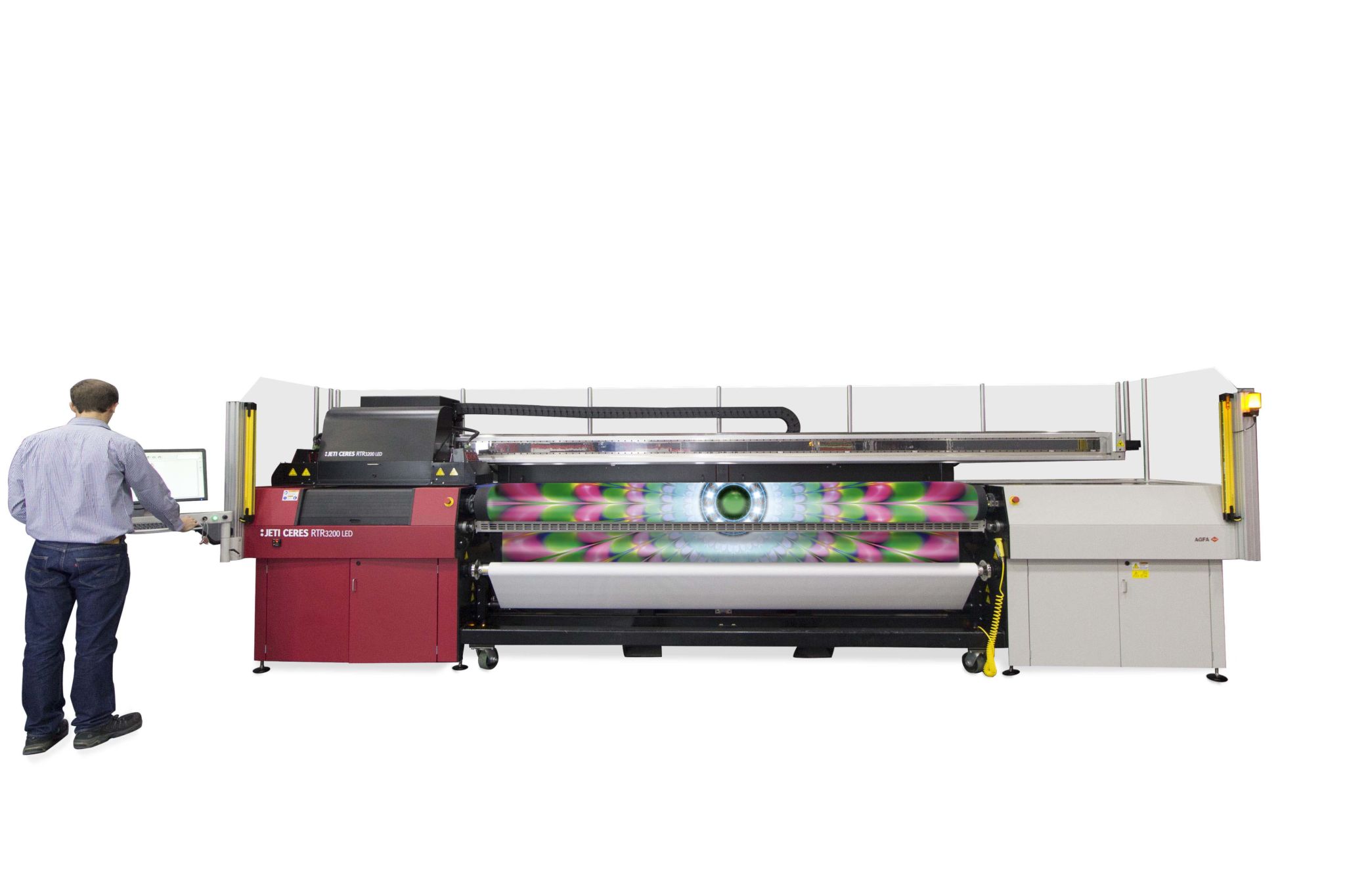 Toronto-based commercial print service provider (PSP) A-Click, also known as XLPrints, recently installed Canada's—and indeed North America's—first Jeti Ceres RTR3200 LED printer, manufactured by Agfa Graphics in nearby Mississauga, Ont.
In business since 2005, A-Click relies on a variety of roll-to-roll (RTR) and flatbed printers to output wide-format graphics for the trade. It showcased the Jeti Ceres in April at its booth at the 2017 Graphics Canada Expo.
The Jeti Ceres is a 3.2-m (10.5-ft) wide ultraviolet-curing (UV-curing) light-emitting diode (LED) printer that can reportedly achieve speeds up to 186 m2 (2,002 sf) per hour. Capable of unattended printing and powered by Agfa's Asanti automated sign and display workflow software, it is intended for high-output PSPs.