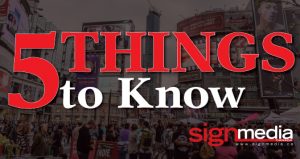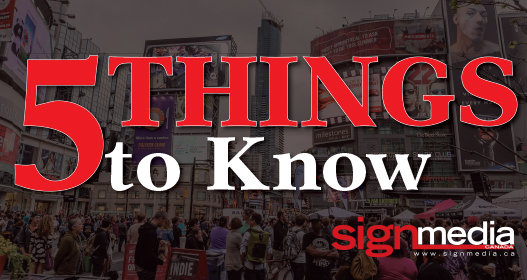 Sign Media Canada brings you this week's latest news from the sign industry with the weekly roundup.
1. Electronics For Imaging Inc., has named Grant Fitz as its new chief financial officer (CFO). Fitz replaces long-time EFI executive Marc Olin.
2. Wallcoverings Offer Market Diversification is a four-part downloadable e-book that looks at the growing popularity of printing on textiles to create wallpaper and other interior decor applications.
3. Print Three has announced the addition of Optic Signs, a new division focused on custom signage printing products.
4. Brite Art Graphics has purchased the Anapurna H3200i light-emitting diode (LED).
5. Gilmore Reproductions has upgraded their wide-format capabilities with a Jeti Mira 2732 light-emitting diode (LED).