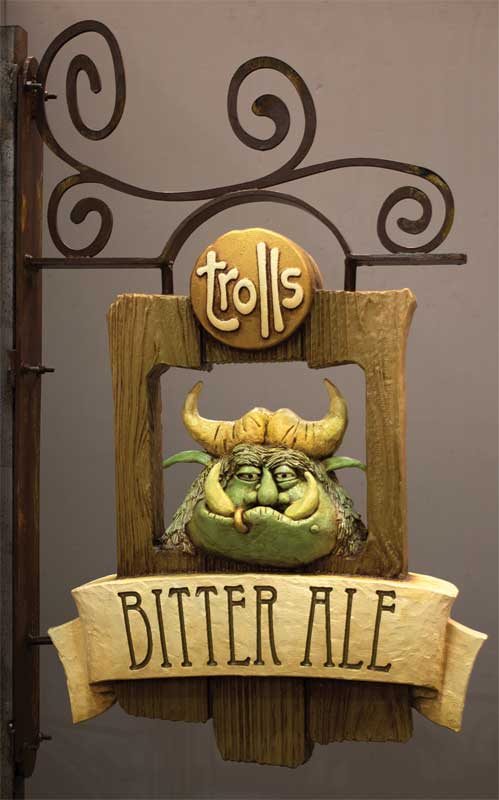 Designers: Dan and Peter Sawatzky
Manufacturer: Imagination Corporation
Submitter: Dan Sawatzky
Client: Crown & Pin Pub
Location: Oshawa, Ont.
Materials/Methods: The signs and brackets were designed to be integral. The brackets are all plasma-cut steel, while the sign bodies are routed 13.6-kg (30-lb) high-density urethane (HDU). The figures were hand sculpted using epoxy.