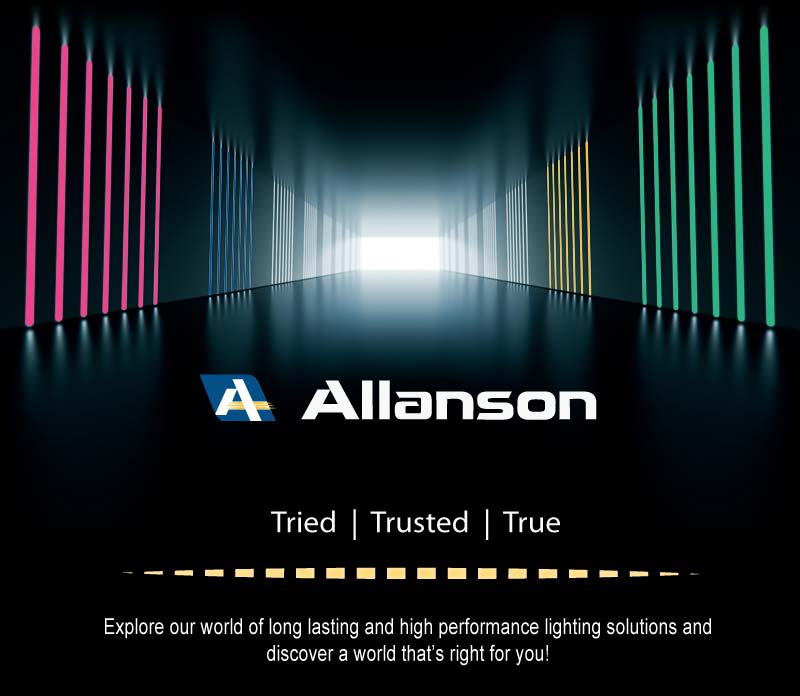 We care about what goes into your sign and we want your customers' brand to shine. Get everything you need from quality LEDs, power supplies, LED retrofit light engine, rigid border tubing, RGB colour changing and animating systems, and more at Allanson.
Allanson offers a wide range of long lasting and high performance lighting solutions carefully designed to satisfy the specific demands of your customers, while taking into consideration the most efficient use of your time and resources. Backed by our long standing history, five year warranty, and dedicated customer service team, Allanson's complete line of lighting solutions will make a statement while saving you time and money.
Explore our world of long lasting and high performance lighting solutions and discover a world that's right for you! Contact your local Allanson representative today at 1-800-661-7251 and visit www.allansonled.com for more information.
All information listed in this section was submitted by Allanson International.
Kenilworth Media Inc. cannot assume responsibility for errors of relevance,
fact or omission. The publisher does not endorse any products featured in this article.