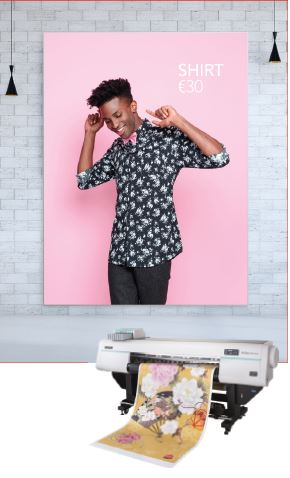 Fujifilm's Acuity LED 1600R: A New Roll-to-Roll Wide Format Press
Attention all printers. If you're looking for the best way to own the wide format market, Fujifilm has a printer for you: the Acuity LED 1600R, a 64-inch, dedicated roll-to-roll press. The latest addition to Fujifilm's popular Acuity Series, the Acuity LED 1600R offers you a flexible, lower cost alternative to the successful Acuity LED 1600 II hybrid press—one that can produce a wide variety of applications on a broad range of flexible roll-to-roll material, including uncoated media. Now you have the ability to print display graphics, signage, decals, and environmental graphics—even architectural graphics that require specialty finishing processes.
So, what do you get with the Acuity LED 1600R? For starters, thanks to a built-in modular upgrade path, the Acuity LED 1600R enables you to start with a basic CMYK four colour channel configuration and make upgrades as your business grows. You can add six channels (CMYK, Lc, Lm) to achieve even smoother tonal images like skin tones and vignettes, and a white ink channel (CMYK, W or CMYK, Lc, Lm, W) for printing on clear and coloured materials.
For complete details, go to Fujifilminkjet.com/acuity-LED-1600R.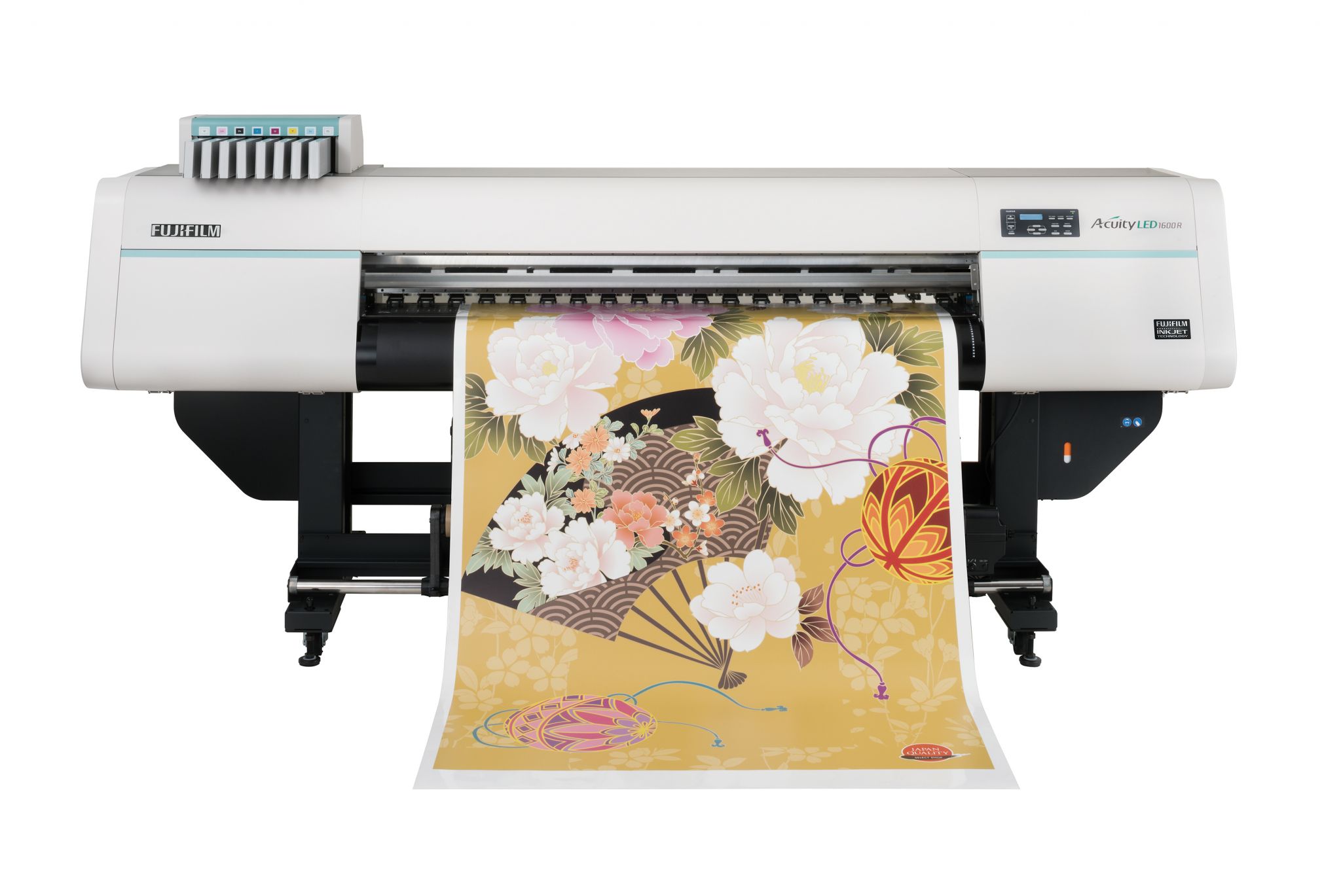 All information listed in this section was submitted by Fujifilm North America.
Kenilworth Media Inc. cannot assume responsibility for errors of relevance,
fact or omission. The publisher does not endorse any products featured in this article.