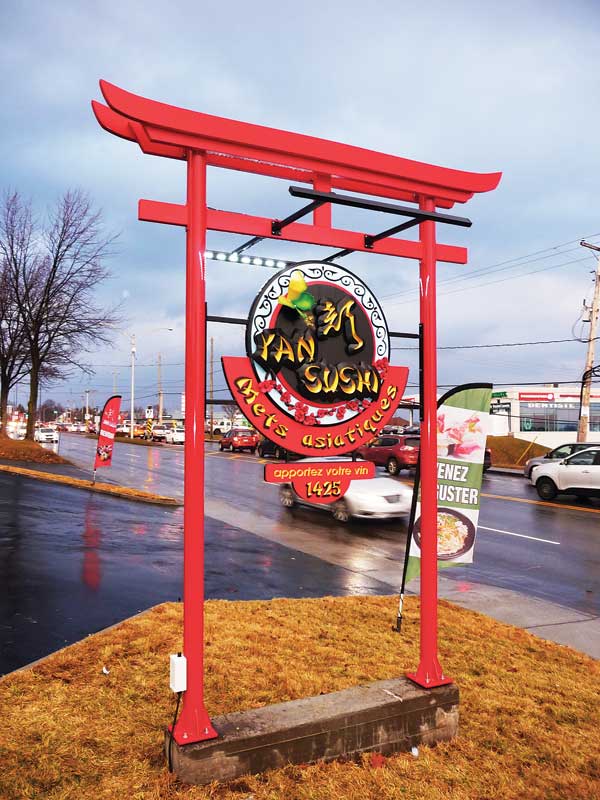 Designer/Submitter: Rachelle Burelle, Saint-Colomban, Que.
Manufacturer: EffigiArt
Client: Normand Giroux
Location: Quebec City
Materials/Methods: The sign's two faces were made with red cedar. The logo and lettering were embossed thick, bevelled and painted. The main bottom panel was carved. The centre ornaments and the text were engraved and painted. The flowers were carved from high-density urethane (HDU). The butterfly is three-dimensional (3-D) formed aluminum, painted with gold trail. The lower panel was engraved and painted with the address. The Asian arch features round steel poles finished with powdercoating. Light-emitting diode (LED) bar fabricated for illumination.