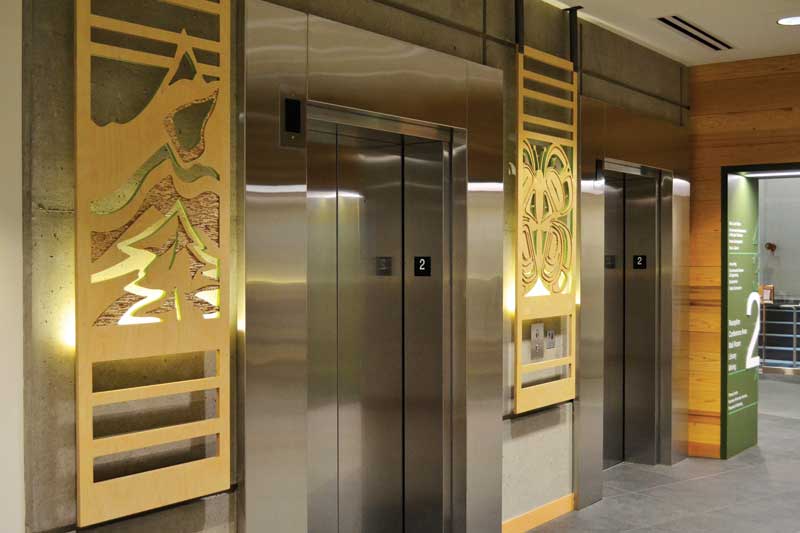 Designer: SSDG Interiors and Jamie Sterritt
Manufacturer: John Peachey & Associates Innovative Signage
Submitter: Corliss Maguire, North Vancouver
Client: Graham Construction & Engineering
Location: Vancouver
Materials/Methods: Computer numerical control (CNC) routed custom screens with cut-through spaces painted, using paints with low volatile organic compounds (VOCs). 19-mm (0.75-in.) thick plywood face with clear lacquer, secondary routed depth of 1.6 mm (0.06 in.) with light V-groove similar to resaw look and tertiary routed depth of 6.4 mm (0.25 in.) for organic texture. Strip of light-emitting diodes (LEDs) supplied by contractor and mounted on back for uplighting. Screens offset-mounted onto concrete walls.