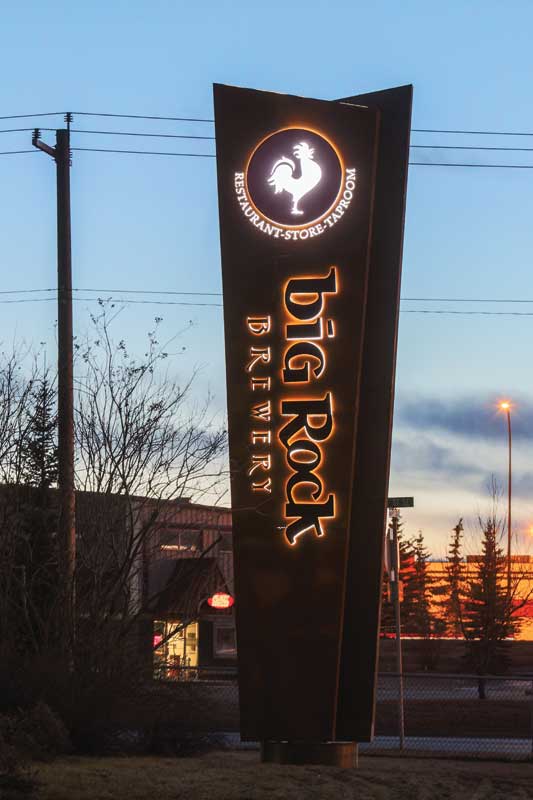 Designers: Steve Planiden and Christine Falloon
Manufacturer: National Neon
Submitter: Chrstine Falloon, Calgary
Client: Big Rock Brewery
Location: Calgary
Materials/Methods: Body made of naturally weathered steel sheet-metal panels spot-welded to an internal steel frame. The graphics were router-cut with a polycarbonate backing, pinmounted flat cutout logo and letters, internally illuminated with white light-emitting diodes (LEDs). Hollows structural steel (HSS) pole.