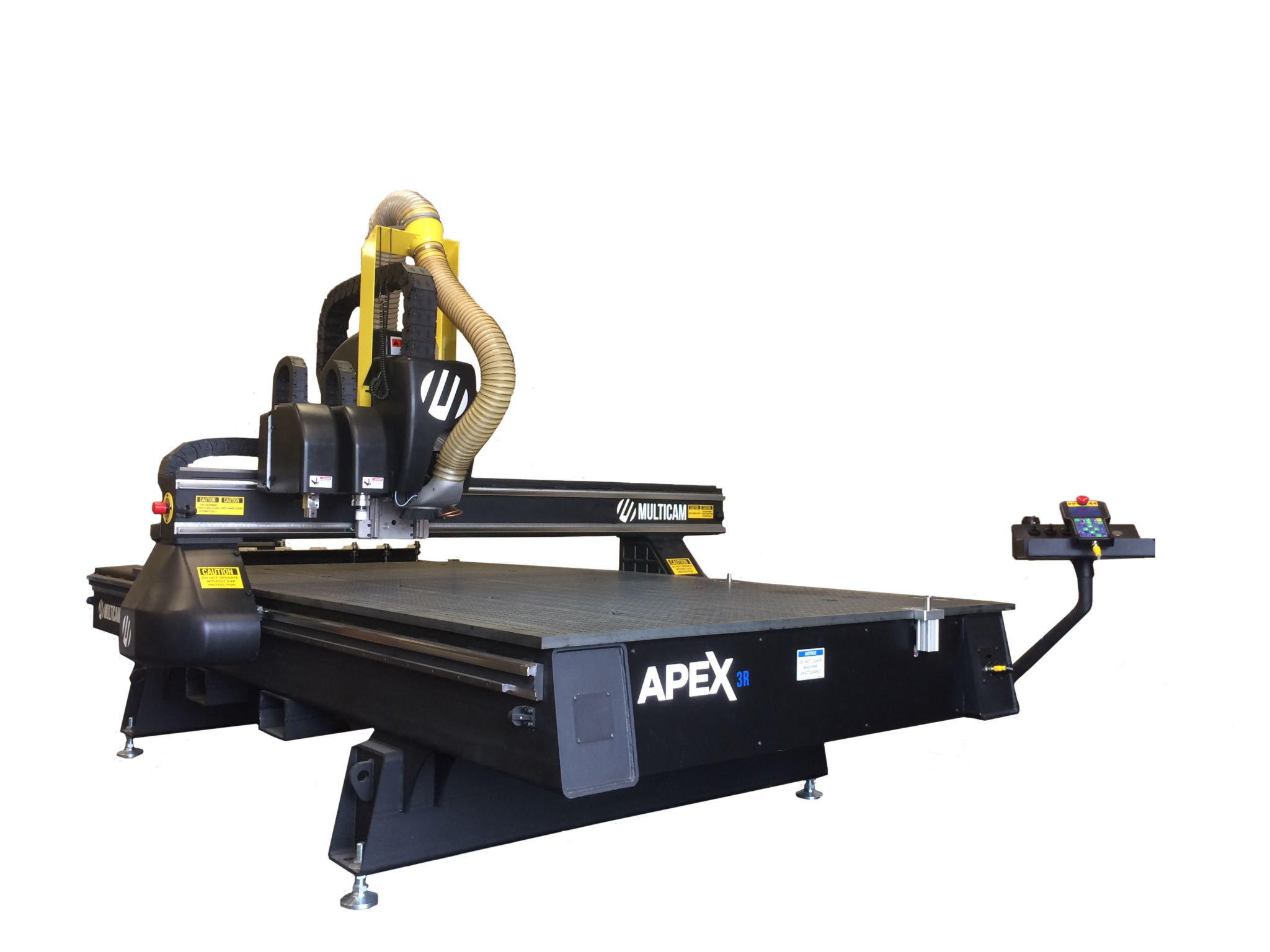 MultiCam Canada's APEX3R computer numerical control (CNC) router takes the tremendous potential of the best components of each existing platform and incorporates them into one system, making it the solution for buyers who require value and high performance.
This state-of-the-art configuration surpasses any other in its range and is capable of surprisingly sophisticated work, cutting a wide variety of materials for all signmaking applications. It's BETTER, FASTER, AND STRONGER.
The APEX3R makes an amazing addition to any sign shop with its ability to reduce vibration and improve quality. The versatile and innovative router has a three-axis motion control system that will provide tighter control for precision and quality customers will love.
All routers come loaded with Multicam's easy-to-use software, so users can start cutting with extreme precision right away. Regardless of the type of cutting needed, Multicam has a reputation for building high-quality and durable CNC routers that make a perfect fit and cut each time.
To learn more about the APEX3R CNC router and if it is the right fit for a shop's needs, contact MultiCam Canada at (905) 738-7954 or visit www.multicam.ca/cnc-router-cutting-systems/apex3r-cnc-router.
All information listed in this section was submitted by MultiCam Canada.
Kenilworth Media Inc. cannot assume responsibility for errors of relevance,
fact or omission. The publisher does not endorse any products featured in this article.