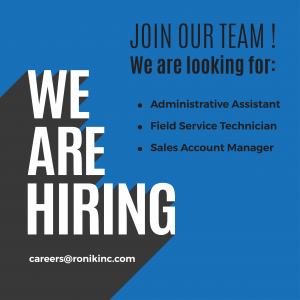 Ronik Inc, backed by more than three decades of expertise in designing and manufacturing digital printing solutions, is actively seeking to broaden its operations across Canada.
At Ronik Inc, we believe our success lies in the talent and dedication of our team. As we continue to expand our operations, we are actively seeking new candidates to join our dynamic workforce. We offer a range of exciting career opportunities for individuals who are passionate about pushing boundaries and driving innovation.
We are currently hiring candidates across various departments, including sales, marketing, and customer support. Whether you are a skilled technician, an experienced sales professional, or a visionary engineer, Ronik Inc provides a platform for you to showcase your expertise and make a meaningful impact in the world of printing technology.
If you are interested in learning more about the exciting job openings at Ronik Inc, we encourage you to visit our website or send your resume to careers@ronikinc.com.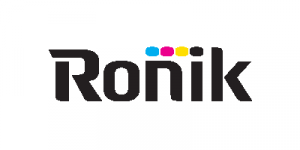 "Sponsored" material is supplied by the sponsor. The publisher cannot assume responsibility for any errors of relevance, fact or omission. Hosting sponsored material does constitute endorsement of the sponsor.