Choosing the proper substrate for a sign face
by carly_mchugh | 1 November 2022 10:30 am
When choosing a substrate for a sign face, there are several factors for material consideration. Weatherability is probably one of the first conditions to be determined. Is it for outdoor or indoor use? Will it be a lighted or unlighted sign? Is the application for a formed sign or flat sign?
Polycarbonate and acrylic are very durable, with the best impact strength and strong ultraviolet (UV) stability. For better forming of detailed designs at lower temperatures, impact acrylic provides clarity and stiffness with the same high quality as cast and general-purpose acrylics. For sign backs with irregular shapes, such as "cloud" signs, a UV-resistant surface over acrylonitrile-butadiene-styrene (ABS) combines strength and necessary UV resistance.
All the materials can be drilled, routed, sawed, punched, and sheared by the standard equipment recommended for each. For signage that requires joining to itself or a different material, most materials can use adhesive and solvent bonding. Conventional mechanical fixing methods such as screws and rivets may be successful depending on the finishing procedure and end use.
For cleaning, a mild, non-abrasive detergent wash and rinse, dried with a soft cloth or chamois, is recommended for all materials.
Always check with your materials supplier to help ensure your final choice will help you create the most eye-catching and durable sign possible.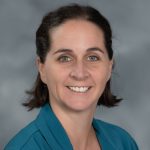 Contact Information:
Phone: 514-887-3976
Email: caroline.lalonde@spartech.com[1]
Website: www.spartech.com/industries/graphic-arts-sign[2]
Caroline Lalonde, Canadian National Account Manager, has been passionately working with Spartech LLC and its predecessors for 11 years. By guiding her customers through top-of-the-line product selection, including polycarbonate, acrylic, acrylonitrile-butadiene-styrene (ABS), and more, Caroline will support her customers in growing their indoor and outdoor signage businesses. Using a customer-centric approach, outstanding technical support, and providing custom solutions are the foundational pillars she implements to ensure each of her clients benefits from her expertise.
Endnotes:
caroline.lalonde@spartech.com: mailto:caroline.lalonde@spartech.com
www.spartech.com/industries/graphic-arts-sign: http://www.spartech.com/industries/graphic-arts-sign
Source URL: https://www.signmedia.ca/choosing-proper-substrate-sign-face/
---