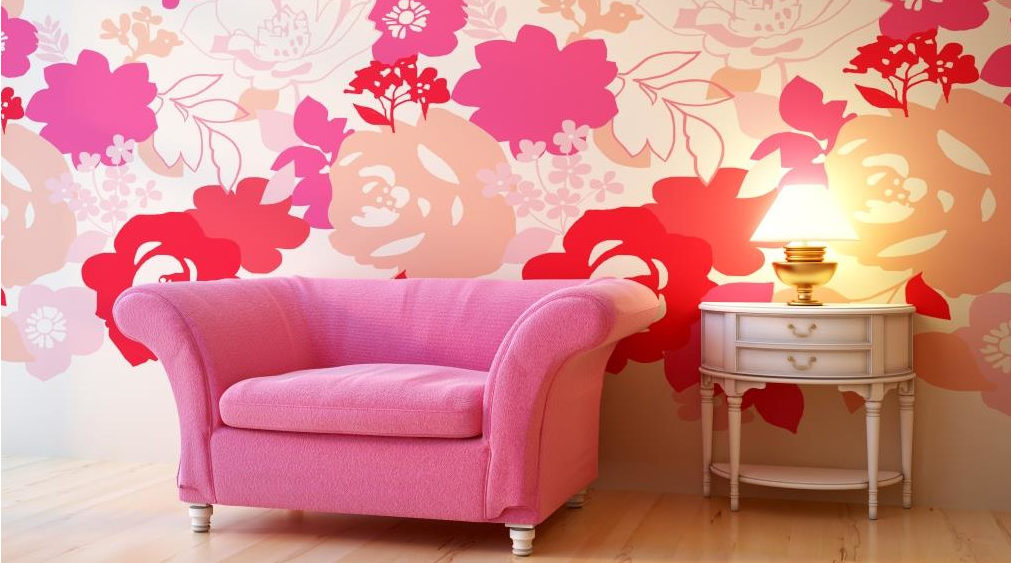 By Sandra Ondras
With the growing trend in bespoke interior decor, I get a lot of customers looking for options for pressure-sensitive wall graphic materials. Their product selection process, however, often does not include the exact details of the surface to which they will be sticking the graphics.
Product installation failures occur due to a range of factors, including the wrong choice of materials, improper surface preparation, applying graphics too soon after painting and poor installation. More often than not, however, for the majority of failures, it comes down to the type of paint already on the walls.
I get asked which paint to use or if I can suggest a foolproof go-to brand, but there is no easy answer. I cannot even recommend a single brand of paint, as experience has shown nothing is foolproof. Material choice, preparation and testing are all keys to success.
Improper wall preparation and/or cleaning
Proper wall preparation ensures the surface will be wallcovering-ready and your graphics will adhere correctly. It is important to minimize defects, so they will not impact or detract from the application.
All wallcoverings and graphics must be applied to dry, clean, smooth, flat painted surfaces. Old wallpaper or other additional materials should be removed before application.
Self-adhesive materials will stick to the first thing they meet. If that happens to be a dirty hand or surface, then they will stick to the dirt first, resulting in a poor bond and possible graphic failure. Dust, dirt, moisture and oils from your hands will diminish the life of the adhesive, so I do not recommend frequent removal and replacement of graphics.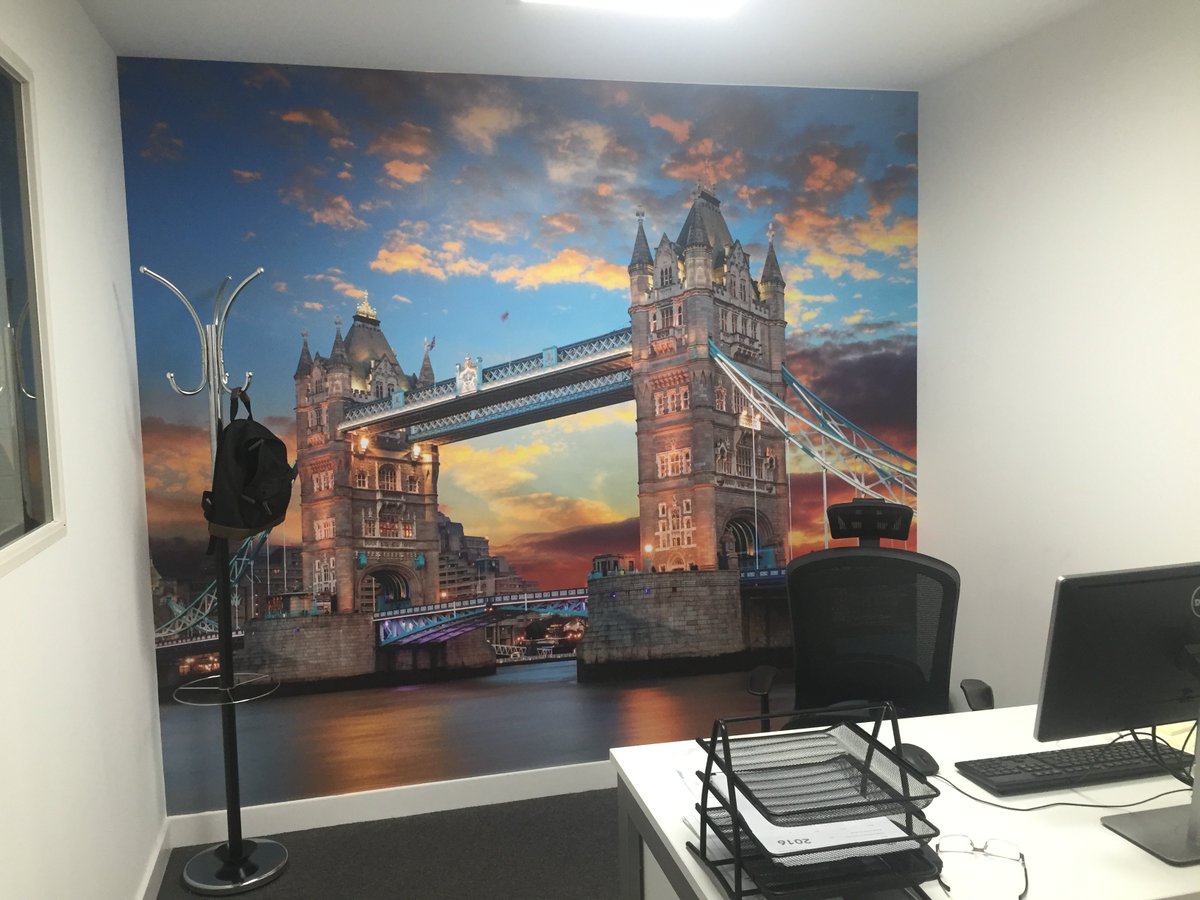 Recommended wall preparation steps
Remove old wallcoverings.
Remove any flaking paint.
Repair any defects/holes in the wall.
Remove picture hooks, light  fixtures, switch plates and outlet plates.
Remove old wallpaper paste, grease and dirt with a warm, mild detergent solution.
Rinse well and allow to dry.
Paint the wall, if necessary. The best wall surface is treated with two coats of paint or primer.
Suggested graphic installation tools
Stepstool or stepladder.
Measuring tape.
Level.
Additional points for a successful installation
Multi-panels: Some murals come in multiple panels. In these cases, I strongly recommend laying out all of the panels prior to installation. This will help determine the best starting point and detect any problems that may arise during installation.
Do Not Pre-trim: Walls and ceilings are rarely perfect, therefore I recommend that installers never pre-trim the mural; always trim to fit after installation.
Overlap: All mural seams normally include a small amount of overlap, usually 25 mm (1 in.). This overlap compensates for material shrinkage and will eliminate gaps between the installed panels over time.
Type of walls to avoid: Avoid applying the mural to raw sheetrock or concrete. You can apply murals to a concrete wall, but you need to apply wallpaper primer and a coat of paint first and allow for sufficient drying time. Do not try to apply to cinder block, paneling, heavy textured walls (such as 'knock down') or a slick surface without properly prepping the wall to be mural/wallpaper-ready and using a specialized conformable film for textured surfaces.
Insufficient paint drying time
Walls cannot be painted and have graphics immediately applied to them; they will have high moisture content and this will affect the adhesion of the graphics. The best rule to follow is to allow at least seven to 10 days of drying time between painting and the application of the graphics. This is even more important with new drywall, which can also have high moisture content.
Low-VOC and scrubbable paints
New paints that are low in volatile organic compounds (VOCs) and scrubbable contain a host of chemicals, including silicone, that help make the surface easier to clean properly without affecting the paint layer. These chemicals resist dirt, crayons, food and smudges, but also adhesives. The result is the graphics go up and then shortly thereafter suffer from noticeable edge curl or completely fall off the walls. This is not the fault of the adhesive, it is the fault of the type of paint.
To eliminate risk, the use of a 3M wall test kit is recommended. This kit contains both tools and instructions required to tests walls for possible adhesion issues before graphics are applied. Although testing may not always seem feasible, it will take less time and money to test the walls than it will to reinstall a complete job after a failure.
If the walls are painted and fail the adhesion tests, then the use of a wallpaper primer can help. A fast-drying, clear wall primer layer can be applied to create a barrier between the paint and the adhesive, which can increase the likelihood of success. Primer brands include Shieldz, Kilz and Roman-Pro-909, which are available at local home renovation stores.
Walls with scrubbable latex inks can also benefit from a thorough wipe with isopropyl alcohol.  3M offers instructions for this process in Section 5.3 of their installation guide.
Another solution is testing permanent, more aggressive pressure-sensitive products that can overcome the chemical layer within the paint. 
Choosing the right material for the job
Once the walls are prepped and ready to go, the next consideration is choosing the correct material for the installation.  Some of the questions to ask include:
Is it a full wall mural or are decals required?
Do you want a long-term installation?
Is it short-term or temporary?
Is the end user going to install it?
Promotional Removable/Repositionable Graphics
For end user installations, repositionable products offer the highest success rate for the best looking final results.  These products can be used for temporary stickers, decals, posters or larger panel installations and can be removed and repositioned until the installation is just right. Recommended products can be found here.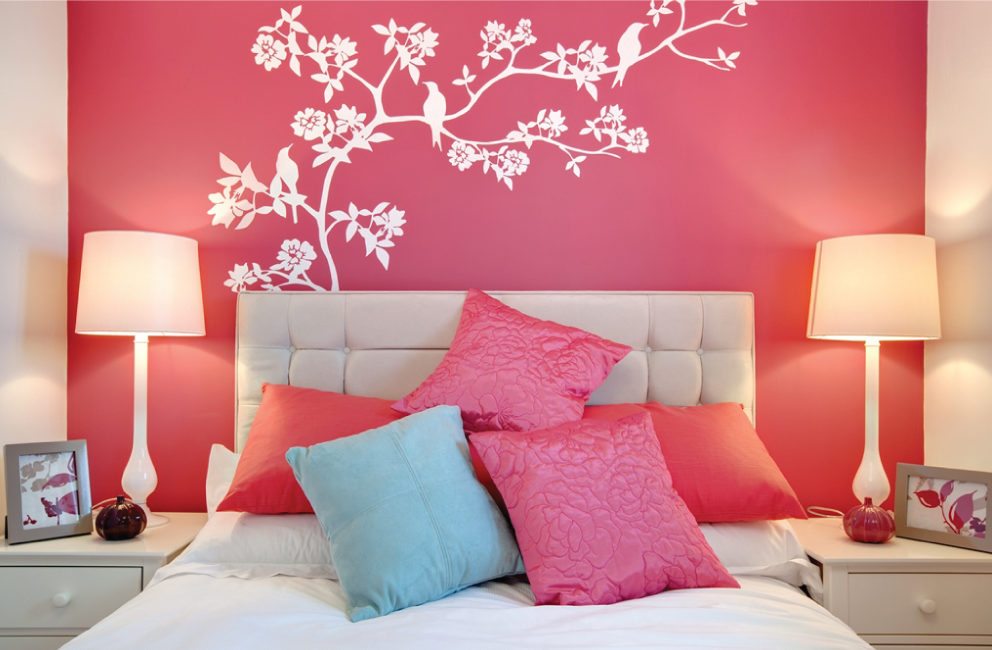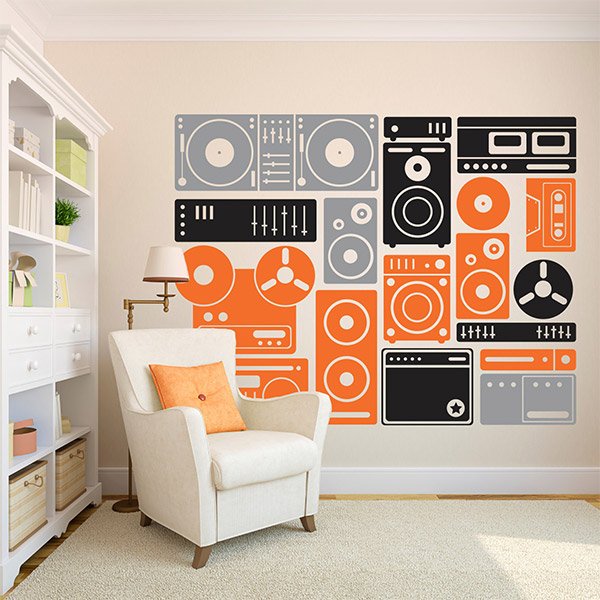 Short Term, Removable Wall Graphics
For promotional graphics applied to properly prepared walls removable adhesives are the most popular as they stick well, are easy to install, and more importantly easy to remove leaving little to no adhesive residue. Normally installed by professionals, these graphics can be cleanly removed up to six months after installation by the end user and will last for up to 2 years. Recommended products can be found here.
Long Term and Permanent Wall Graphics
Paste-Up wall coverings in either paper or vinyl, will always give the best result for murals and wall graphics that need to be up for 2 years or longer when installed by professional installers. Most adhesives have a two-year shelf life and thereafter they can begin to dry out or become more permanent and difficult to remove. Areas that will fail first will be along door seams where temperature changes are constantly changing due to the opening and closing of the doors, or along the ceiling line where air vents deliver a constant stream of hot or cold air.  Wall paper paste is water-activated and made of a mix of chemicals and starches, which do not have the same drying-out affect over time as pressure sensitive adhesives do.  When it's time to remove the graphic, professional installers will steam way the product causing little to no damage to the underlying surface.
Additionally for longer term installations or walls painted with low-to-no VOC paints where removal concerns are not an issue, end users can look to cast, permanent adhesive vinyl for the longest life possible from a PSA vinyl.  Recommended products can be found here.
Sandra Ondas is a national product specialist for ND Graphics.

All information listed in this section was submitted by ND Graphics.
Kenilworth Media Inc. cannot assume responsibility for errors of relevance,
fact or omission. The publisher does not endorse any products featured in this article.