Aerial devices expand into sign industry
September 11, 2017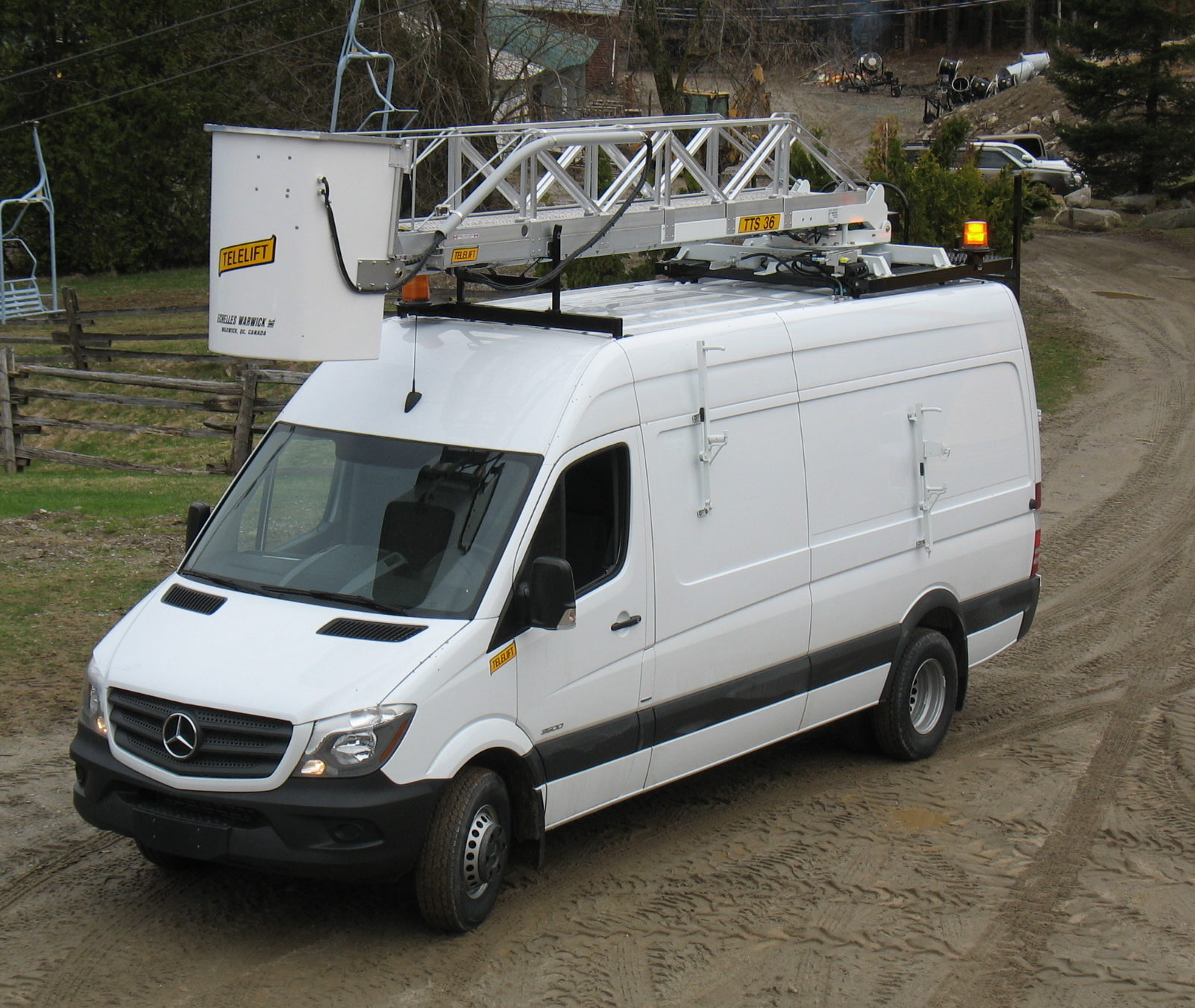 [1]Founded in 1966, Warwick Ladders is a pioneer in light truck-mounted hydraulic-operated ladders in Canada. Branded as Telelift, these ladders have expanded from the telephone and cable industry to sign and light installations today.
With years of innovation and decades of experience, Warwick has greatly increased its number of product lines and markets. Built in Warwick, Que., Telelift aerial devices are still the most reputable and dependable products in the industry.
Each aerial device has a fibreglass platform from which the operator controls it to reach an overhead worksite. The platform is self-levelling and mounted at the end of a telescoping ladder or boom.
Total reach ranges from 9.4 to 13.4 m (31 to 44 ft) working height, as measured from the ground to the operator's torso. The hydraulic-operated aerial devices are electrically powered from a vehicle-supplied 12-V direct current (DC) power source, with not need to install a hydraulic power take-off (PTO). This makes for a very light and fuel-efficient package.
Popular carrying vehicles include 1-ton rated full-size cargo vans, cutaway cube vans and cab-and-chassis models. Complete servicing, installation, part sales, technical support, repairs and mounting on new vehicles are all provided at the Warwick facility, but the products are also supported by service dealers and installers across Canada.
For more information, visit www.warwickladders.com[2].
Endnotes:
[Image]: https://www.signmedia.ca/wp-content/uploads/2017/09/IMG_0048-e1504880165846.jpg
www.warwickladders.com: http://www.warwickladders.com
https://www.signmedia.ca/wp-content/uploads/2017/09/Telelift-on-T350_480P.mp4: https://www.signmedia.ca/wp-content/uploads/2017/09/Telelift-on-T350_480P.mp4
Source URL: https://www.signmedia.ca/aerial-devices-expand-into-sign-industry/
---