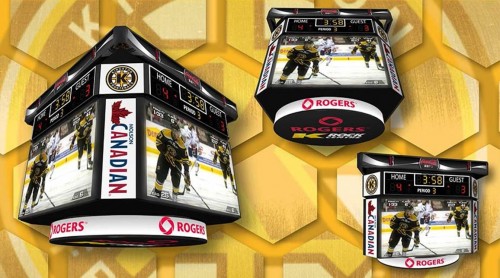 The Rogers K-Rock Centre, a 5,380-seat arena in Kingston, Ont., is updating its facilities with a new centre-hung light-emitting diode (LED) video display system designed and manufactured by Daktronics.
The system includes four displays, each measuring approximately 1.8 x 3 m (6 x 10 ft), with 6-mm (0.24-in.) line spacing, which will highlight live video footage and separate 'windows' for graphics, animation, statistics, scores and sponsors' ads.
"Daktronics delivered on everything we required, including competitive pricing, reliable project management, system knowledge, training and overall professionalism," says Lynn Carolotto, the arena's general manager (GM).
In addition to the equipment, the arena will receive a bank of hours for the production and delivery of digital signage content from Daktronics' creative services team. This content will include sponsor messages, crowd prompts, headshots, game openers and venue announcements, as per facility requests.